Harm Reduction
What is harm reduction?
Harm reduction provides strategies to reduce drug-related harms including death, disease and injury without requiring the cessation of drug use. Interventions may be targeted at the individual, family, community, or society.
How you can make a difference in our community
Addressing the issues of drug misuse requires the cooperation and collaboration of many community partners and private citizens. Raising awareness and educating people about substance misuse in the community and the roles that we play is vital.
Harm reduction strategies that you can do within your community:
Overdose
An overdose occurs when a person uses more of a substance, or combination of substances, than the body can handle. As a consequence, the brain is not able to control basic life functions. The person may pass out, stop breathing and experience a seizure. Overdoses can be fatal.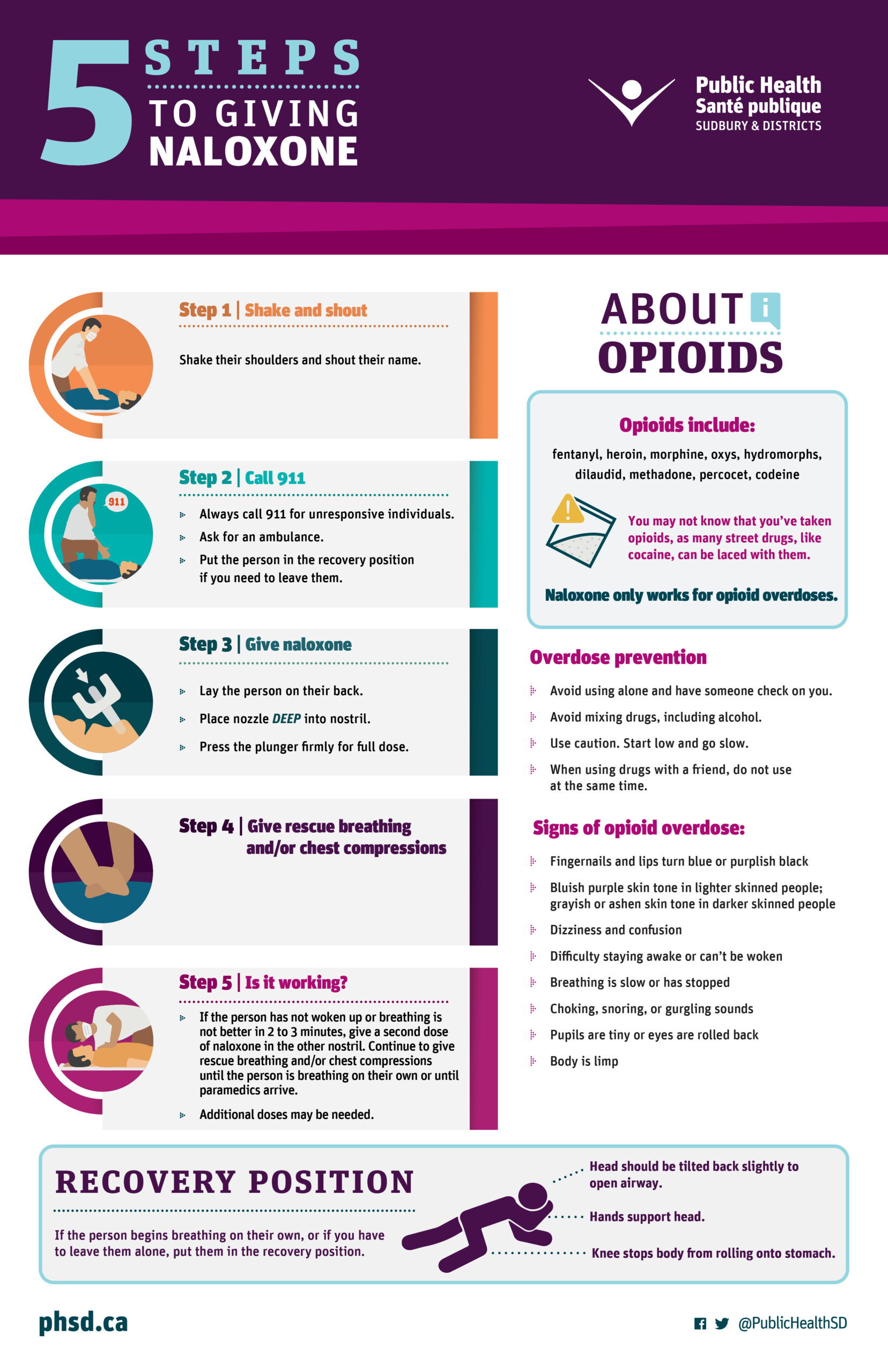 You can prevent an overdose:
Avoid using drugs alone.
Avoid mixing drugs, including prescribed, over the counter and illegal/illicit drugs.
Avoid drinking alcohol with other drugs.
Use caution when switching substances, start with a lower dose than you usually would.
If you have not used in a while, start with a lower dose. Your tolerance may be lower.
Naloxone
Naloxone (also known as Narcan) can temporarily reverse the effects of an opioid overdose that may cause a person to stop breathing. If you witness an overdose, call 911 and stay with the person until emergency services arrive. Learn about the Good Samaritan Drug Overdose Act and how it may be able to protect you.
Naloxone kits are available to the public, free of charge, at participating pharmacies and other locations in the community. Learn where you can get a free naloxone kit click here.
---
This item was last modified on May 27, 2022