COVID-19 vaccination program organizing and partner engagement framework
Organizing structures
To operationalize the vaccination program, Public Health Sudbury & Districts has implemented internal and external structures and will adjust as circumstances necessitate (Figure 1).
The Command Table is led by Public Health Sudbury & Districts and ensures oversight of the entire COVID-19 vaccination program.
Links will open PDFs (file sizes are less than 350 KB).
COVID-19 Vaccination Program Organizing and Partner Engagement Framework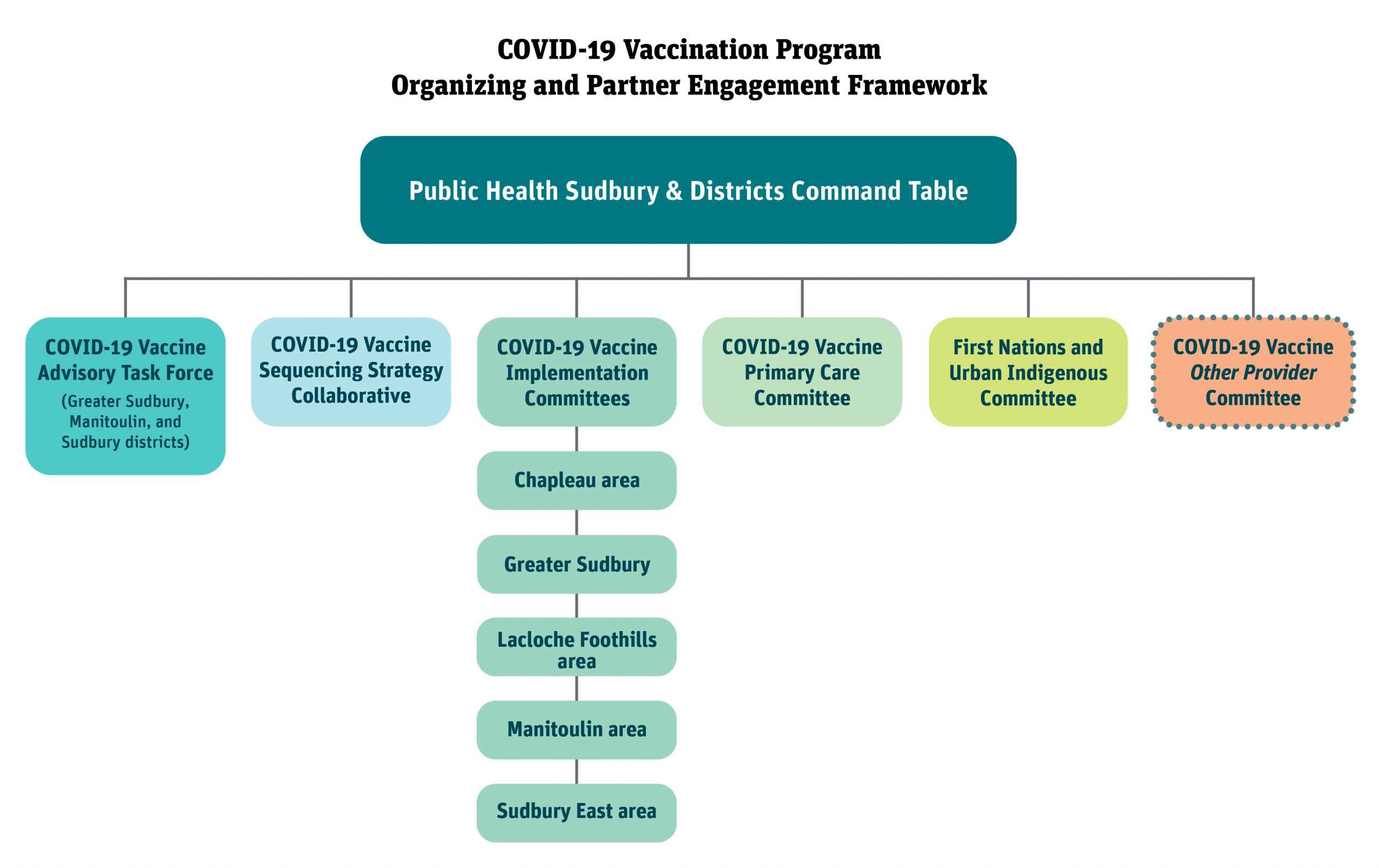 Public Health Sudbury & Districts Command Table
Vaccine Advisory Task Force
Vaccine Sequencing Strategy Collaborative
Vaccine Implementation Committees
Chapleau area
Greater Sudbury
Lacloche Foothills area
Manitoulin area
Sudbury East area
Vaccine Primary Care Committee
First Nations and Urban indigenous Committee
Terms of reference – not available
Membership list – not available
Vaccine Other Provider Committee
Other committees may need to be established to ensure coordination of the work of other providers if not well captured in other structures.
---
This item was last modified on June 22, 2021