Academic Detailing Program (ADP)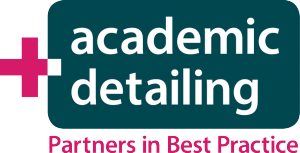 Personalized continuing professional development in your office
Launched in 2016, Public Health Sudbury & Districts' Academic Detailing (AD) program was developed to help primary care practitioners bridge knowledge and skill gaps on a variety of public health issues encountered in practice.
The ADP Visit
Brief – approx. 30 minutes
One-on-one – you and an Academic Detailer
Tailored – what you want to learn
Convenient – in your office, you pick the time
Evidence-informed – based on current evidence and best-practice
Practical – includes pragmatic clinical tools and patient resources
Certified – earn Mainpro+ credits
Free – no cost to participate
ADP Topics
The topic of the AD program changes on an annual basis. Previous topics have included the "Low-Risk Alcohol Drinking Guidelines" and "Low Milk Supply". This cycle of the program aims to enhance your knowledge and skills regarding the epidemiology, symptoms, diagnosis, treatment, and reporting of Lyme disease in Ontario.
Why Lyme disease? All tick surveillance indicators suggest that the current geographic range of blacklegged tick population is expanding in southern Ontario and will likely continue to do so as available habitat permits. The Sudbury and Manitoulin districts are not endemic areas for blacklegged ticks at this time, however these ticks have been found in the districts. Lyme disease diagnosis, testing and treatment in the early stages is crucial to mitigate the severe symptoms that could develop if the disease is not treated early.
This Group Learning program has been certified by the College of Family Physicians of Canada and the Ontario Chapter for up to 1.0 Mainpro+ credits.
Sessions on this topic are available until March 18, 2019.
Contact Us
If you would like to find out more about the AD Program or suggest a topic for future cycles of the program, please call Public Health Sudbury & Districts at 705.522.9200, ext. 285 or send an email to adp@phsd.ca.
Schedule an AD session:
If you are interested in having an AD session with one of our Academic Detailers, please fill out a request form and one of our Academic Detailers will contact you or your office to arrange an appointment.
---
This item was last modified on April 6, 2018