Community Drug Strategy for the City of Greater Sudbury
Supervised consumption and treatment services for Greater Sudbury
In August 2021, the CDS submitted finalized applications to both the provincial and federal governments to secure funding and exemptions to allow a permanent supervised consumption and treatment services site to be implemented in the City of Greater Sudbury. These applications included a detailed resource, staffing, and financial plan to ensure the successful launch of a supervised consumption and treatment services (SCTS) once approved. With approvals from both the federal and provincial government pending, the CDS is excited to begin next steps, and is gearing up to start mobilizing staff and resources.
Next steps for a temporary site
In July 2021, the Community Drug Strategy (CDS) for the City of Greater Sudbury applied for temporary supervised consumption and treatment services (also know as an Urgent Public Health Needs Site) after receiving guaranteed funding approval from the City of Greater Sudbury for at least the next three years. An urgent site allows for quicker implementation of harm reduction services to people who use drugs, while the step to develop an ongoing site are finalized. Once construction of the facility for services is completed, these applications can go through final approval.
The CDS has begun mobilizing resources and staff necessary to operate the temporary SCTS site. Additionally, an advisory committee is being established to guide the development and opening of the SCTS site.
Download the recommendations (PDF, 231 KB)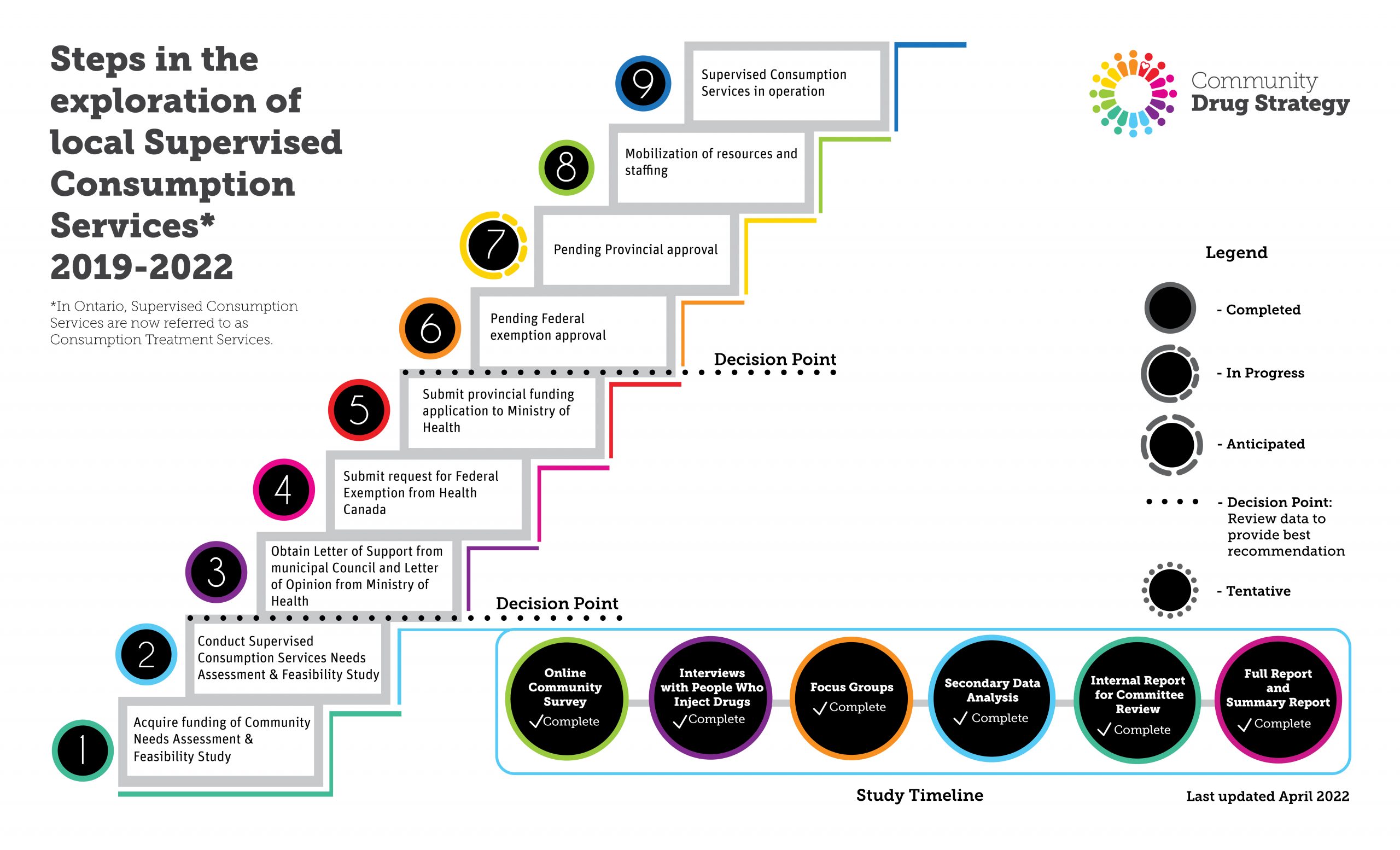 INSIGHTS
Listen to our community leaders share their INSIGHTS on supervised consumption and treatment services (SCTS).
INSIGHTS is a video series featuring testimonials from experts in our community, who will share their perspective on why these services are an important piece of the puzzle when it comes to reducing the harms of substance use in our community.
Supervised consumption and treatment services have been identified as a key initiative to save lives. They are one part of a larger puzzle in supporting people with addictions and reducing harm.
We Are Jeff
Working together for our community's health.

Keeping your family and friends safe from the impacts of substance use contributes to the health, safety and well-being of communities in Greater Sudbury. We offer strategies for youth, adults, and older adults to be informed and educated in promoting health.
Those people are us
Stigma is the use of negative stereotypes to judge or discriminate.
Unfortunately, stigma is one of the largest, most impactful barriers that people who use drugs face on a daily basis. People who use drugs come from all walks of life, we don't know who might be struggling. Talk to your friends and family about drug use.
How can you make a difference in your community?
Sign up for drug alerts, learn about how and where to get naloxone, how and where to safely dispose of discarded needles, how to safely dispose of unused and expired medication, and more!
Resources
City of Greater Sudbury's Opioid Poisonings Response Plan (PDF, 2.01 MB)
Communications Tool Kit (PDF, 763 MB)
Community Drug Strategy: A Call to Action (PDF, 3.11 MB)
CDS Executive Summary (PDF, 220 KB)
Supervised consumption services FAQ
Highlights and summary (PDF, 580 KB) HTML
---
This item was last modified on September 27, 2022