Community Drug Strategy Executive Leads
Dr. Penny Sutcliffe, MD, MHSC, FRCPC
Medical Officer of Health
Sudbury & District Health Unit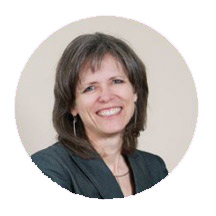 Medical Officer of Health and Chief Executive Officer, Dr. Penny Sutcliffe began her appointment with the Sudbury & District Health Unit in 2000. A Specialist in Public Health and Preventive Medicine , Dr. Sutcliffe completed her Royal College Fellowship in 1997 through the University of Toronto. She obtained her medical degree in 1992 from the University of Toronto.
While Northeastern Ontario is now her home, she has worked in Thompson, Manitoba, as Medical Officer of Health, and Yellowknife, Northwest Territories, as Regional Medical Officer of Health and Deputy Chief Medical Officer of Health for the Territories. Dr. Sutcliffe has a faculty appointments with the Northern Ontario School of Medicine and the Faculty of Medicine, at Lakehead University/Laurentian University. Dr. Sutcliffe received the Association of Local Public Health Agencies (alPHa) Distinguished Service award in 2013.
Dr. Sutcliffe has a longstanding interest in health promotion and population health and a keen understanding of how local public health efforts can effectively reduce social inequities in health. Rural and northern health, public health systems and evidence-informed practice are areas of great interest to her. She is proud to offer leadership and support to the Community Drug Strategy.
Paul Pedersen, M.P.A., Dip.ED, C.M.M. III, C.M.I.VII
Chief of Police
Greater Sudbury Police Service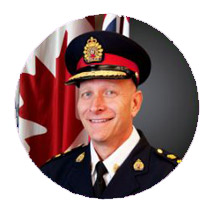 Chief Pedersen has been the Chief of Greater Sudbury Police Service since May 5, 2014 and serves as co-lead on the Community Drug Strategy. He has more than 35 years of exceptional police experience having served in progressively senior leadership positions with York Regional Police, He is held in high esteem in the field and recognized for his contributions to policing and to police education.
Chief Pedersen's leadership experience covers all aspects of law enforcement, including responsibilities for frontline operations, investigative services and community services. He holds a Master of Public Administration from Western University along with a Diploma in Adult Education from St. Francis Xavier University. He is also a graduate of University of Toronto's Rotman School of Management Police Leadership Program.
He is the proud recipient of the Order of Merit of the Police Forces and the Queen Elizabeth II Diamond Jubilee medal and holds prestigious awards from the Law Enforcement Torch Run for Special Olympics and the Ontario Association of Chiefs of Police for his dedication to community and service excellence.
Paul is a proponent for change and innovation. He is a strong advocate for community engagement and describes Sudbury's new policing model also known as 'The Nickel' as a full circle approach to community safety and well-being. The Community Drug Strategy, is a significant example of our community working together as we work collaboratively for a safe and healthy Sudbury.
---
This item was last modified on March 28, 2018