Guidance for workplaces (COVID-19)
Roadmap to Reopen Ontario
The Roadmap to Reopen Ontario is a three-step plan to safely and gradually reopen Ontario. This strategy is based on the ongoing progress of province wide vaccination rates and continued improvement in COVID-19 cases and hospitalization rates.
Ontario is now in Step 3 of the roadmap as of Friday July 16, 2021 at 12:01 a.m. 
Learn more about the Roadmap to Reopen Ontario (Government of Ontario). Learn more about sector specific guidance.
What's on this page
Proof of COVID-19 vaccination
Certain settings (Government of Ontario) require proof of vaccination. An enhanced vaccine certificate (Government of Ontario), with scannable QR code, is available along with a verification app for businesses. Proof of vaccination includes any of the following:
An Ontario vaccination receipt from a vaccine clinic when you received your dose (paper copy).
A vaccination receipt signed by an Indigenous health provider.
An Ontario Ministry of Health vaccination receipt received by email following your appointment (digital or printed paper copy).
An enhanced vaccine certificate with scannable QR code from Ontario's booking portal. For help obtaining a copy of your enhanced vaccine certificate (paper or digital) call 705.522.9200 (toll-free: 1.866.522.9200), between 8:30 a.m. and 4:30 p.m., Monday to Friday. 
A vaccination receipt from another jurisdiction that shows the holder is fully vaccinated against COVID-19.
For more information visit the Government of Ontario's Proof of COVID-19 vaccination page and visit our FAQ on vaccine certificates.
Expectations for all businesses
Businesses must take measures to protect employees and patrons and operate in accordance with all applicable laws including the Occupational Health and Safety Act and the regulations made under it. The Government of Ontario has sector specific guidelines to prevent COVID-19 and additional guidelines for COVID-19 and workplace health and safety. Business owners and leaders must lead by example and support:
physical distancing
face covering and mask-wearing
symptom screening (Government of Ontario)
handwashing
cleaning/disinfecting
Visit Ontario.ca for key highlights of Step 3 of the Roadmap to Reopening Ontario.
Sector-specific guidance
Learn more about health and safety measures for employees and employers and sector specific guidance from local public health and provincial associations.
Face coverings and Public Health Sudbury & Districts instructions
Currently in effect: In accordance with the Ontario legislation, all persons responsible for a business or an organization that is currently open in the area served by Public Health Sudbury & Districts must have a policy in place to ensure that all persons must wear a face covering in indoor spaces. This includes public transit. Exemptions to wearing face-coverings include medical exemptions and employees in a non-public area where 2 meters (6 feet) distance can be maintained. They must also have a policy in place for enclosed employee spaces to ensure physical distancing or face coverings, where physical distancing is not possible, among other responsibilities. The Government of Ontario has information on using masks in the workplace that will provide you with additional guidance. For more information about face coverings and exemptions read our frequently asked questions.

Employers (workplaces)
Employers must take precautions to protect the health of the workforce and support measures to prevent the spread of COVID-19.
In addition to following legislation and protective measures recommended by the Government of Ontario and Public Health Sudbury & Districts, employers should:
post physical distance requirements of two metres (six feet) at the entrance of the establishment and throughout
install floor markings to promote physical distancing
protect employees from patrons by using screens or barriers
emphasize staying home when sick, respiratory etiquette, and hand hygiene by all employees
encourage employees to work remotely as much as possible unless their work requires them to be on-site at the workplace
provide hand sanitizing stations at entrances where possible and promote good hand hygiene
use passive and active screening measures such as posting signage or asking questions about exposure and symptoms

consider conducting employee screening and temperature checks at entrances
consider participating in the Rapid Testing for Workplaces (Government of Ontario) program

perform routine environmental cleaning and clean and disinfect high touch surfaces often including , handles, light switches, keypads, touchscreens and public areas
not require a sick leave note as that will put added pressure on limited health care service:

an employee is not required to provide a medical note if they need to take a leave due to COVID-19 (per the Employment Standards Amendment Act (Infectious Disease Emergencies), 2020).

reduce the number of employees working at the same time
stager breaks and lunches to limit the number of employees in the breakroom; consider reducing furnishings in the breakroom to ensure physical distancing
limit the number of patrons in the store
discourage workers from sharing phones, desks, offices, tools and equipment
use of non-medical masks; including eye protection and medical masks when applicable.
have plans for business continuity in the event of prolonged staff absences
advise employees to avoid all non-essential travel:
If you have questions about what will be open or impacts to your business or employment, call the Stop the Spread Business Information Line at 1.888.444.3659 (Government of Ontario).
Employers (workplaces)
Employees must take steps to prevent the spread of COVID-19 in the workplace. As an employee you should:
Wash your hands often and when visibly dirty for 15 seconds.
Use hand sanitizer when handwashing is not possible or hands are not visibly dirty.
Cover your cough or sneeze with your arm or a tissue, throw the tissue in the garbage and wash your hands.
Avoid touching your eyes, nose and mouth.
Stay two meters (six feet) apart from others.
Complete a screening tool (Government of Ontario) before going into work avoid contact with people who are sick.
If your employer offers Rapid Testing (Government of Ontario) consider participating.
Stay home if you are sick.
Workplace resources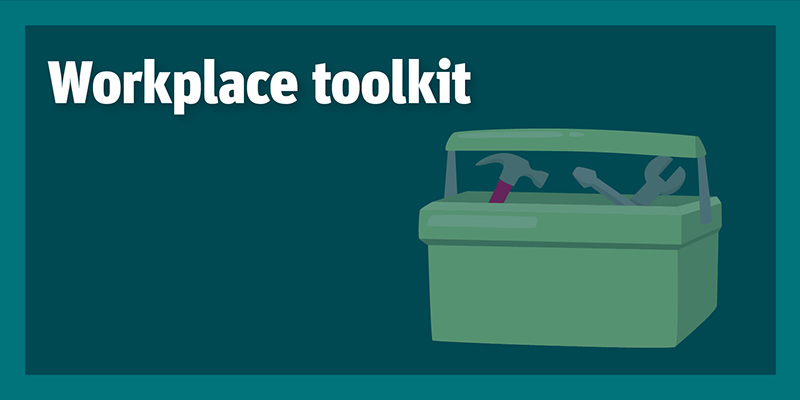 The following resources help support COVID-19 protocols in the workplace.
For additional resources for businesses during COVID-19, visit our COVID-19 resources page. For reopening information from local public health and provincial associations, visit our sector specific guidance page.
Frequently asked questions for workplaces
When do employees need to wear eye protection?
Under the Reopening Ontario (A Flexible Response to COVID-19) Act, Workers are required to wear personal protective equipment (PPE) that protects the eyes, nose and mouth, if the worker needs to provide services within 2 meters of an individual who is not wearing a face covering unless there is an impermeable barrier (plexiglass) between the worker and the individual.
To read more about personal protective equipment (PPE) requirements in the workplace visit the Government of Canada website.
How can I protect my employees from COVID-19 during breaks?
Encourage workers to continue following COVID-safe behaviours already established in your COVID-19 workplace safety plan (Government of Ontario). For added safety precautions implement the following recommendations:
Try staggering the employees breaks to minimize the number of people in the break room at once.
Ensure regular cleaning and disinfecting of all high touch surfaces such as the fridge handle, sink, microwave, and table.
Encourage employees to wash their hands before and after eating. Individuals must wear their mask immediately after eating to socialize.
Create sitting areas where employees can take their break at least 2 meters (6 feet) from others.
If possible, encourage employees to take advantage of the beautiful weather and eat outside.
Learn more about safe meal and break periods at work (Government of Ontario).
Do workplaces need to have a COVID-19 vaccination policy in place?
While Public Health Sudbury & Districts strongly encourages the implementation of a COVID-19 vaccination policy in the workplace, this recommendation is voluntary, and is not legally enforceable under the Reopening Ontario (A Flexible Response to COVID-19) Act, 2020. Some settings are subject to provincial requirements for vaccination policies including hospitals, ambulance services, home and community care services, post-secondary institutions, licensed retirement homes, women's shelters, and congregate group homes. Learn more in the Government of Ontario news release.
---
This item was last modified on October 18, 2021