Positive space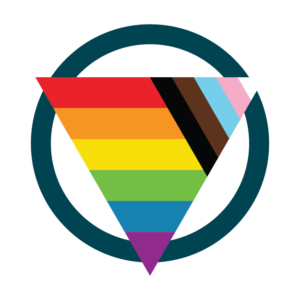 We are committed to creating an inclusive and respectful environment for everyone. Feeling safe is a fundamental human right. We welcome, respect, and support Two-Spirit, Lesbian, Gay, Bisexual, Trans and Queer people as well as their friends and allies.
We are committed to be a positive and inclusive space—for clients, staff, partners, volunteers, students, contractors—everyone.
We provide a safe and healthy environment that is free from actual, attempted, or threatened violence, harassment, sexual harassment, or discrimination.
We will not tolerate violence, threats, intimidation, harassment, sexual harassment, or discrimination, including homophobia, transphobia, racism, ableism, sexism, or ageism.
We prohibit physical or verbal threats, with or without the use of weapons, harassment, intimidation, violence, or discrimination in our locations.
We provide an environment where every person is treated with respect and dignity.
Washrooms
We respect your choice to use the washrooms in our locations that are most comfortable and appropriate for you. All gender washrooms are available in our locations.
Feedback
We welcome your feedback, complaints, or ideas. Please complete our Client Satisfaction Survey or call 705.522.9200 (toll-free 1.866.522.9200).
More information
Learn more about the 2SLGBTQ+ population and health.
---
This item was last modified on June 2, 2023