Partnering to Address Racism
Public Health Sudbury & Districts, in partnership with Laurentian University and the City of Greater Sudbury's Local Immigration Partnership obtained the Government of Canada's Community Support for Black Canadian Youth grants from the federal department of Canadian Heritage. The vision for the project was inspired by a grassroots group "Uluntu Lungisa Usawa" (ULU). The grant is focused on the mobilization and engagement of Black and racialized youth, community partners and allies to address anti-Black racism and racial discrimination in Greater Sudbury.
Key components of the project include:
Allyship Training – Module and Experiential Workshop
ULU Youth Mentorship Program
Youth engagement and education sessions
Allyship Training – Module and Experiential Workshop
Public Health Sudbury & Districts' Allyship Training Module and Experiential Workshop are an anti-oppressive series designed to help people embrace their unique identities, better understand marginalization and inequities, and gain practical knowledge and skills to transform systems and society through collective empowerment. Allyship training series are designed to facilitate increased awareness around intersections of racism, ageism, sexism, ableism, classism, and more. Allyship training is for any agency, group, or community member who wants to make a difference by ensuring that our communities are inclusive, free from discrimination and racism, and safer for everyone.
Allyship Training Module
You can complete the Allyship One-Hour Training, an on-demand training-focused module, on your own time.

Allyship Experiential Workshop
The three-hour interactive workshops are based on engagement and aims to be highly experiential.
Note: the one-hour Allyship Training Module is a prerequisite for participation in the three-hour workshops. The Allyship One-Hour Training Module can be completed on-demand at anytime.
Upcoming workshops
The workshop is offered on different dates and times, please visit Eventbrite for a list of dates and to register for the 3-Hour Allyship Experiential Workshop.
Please note that the training module and workshop is currently only offered in English.
Public Health Sudbury & Districts commitment to Allyship training aligns with our longstanding agency commitment to health equity and the following agency priorities including:
Racial Equity, including our agency commitment to Allyship
Indigenous Engagement, including the strategic direction to strengthen our capacity for a culturally competent workforce
Public Mental Health, including the action to embed racial equity and anti-discrimination in our public health practice
If you have questions regarding the Allyship Training Module or the Allyship Experiential Workshop, please do not hesitate to contact the Health Equity Team by email at equity@phsd.ca or by phone at 705.522.9200, ext. 771 (toll-free 1.866.522.9200).
ULU Youth Mentorship Program
The ULU Youth Mentorship Program is a peer-to-peer program designed to support young people of colour who want to become leaders in addressing racism to make the community more safe, inclusive, and equitable for everyone. The program seeks to empower young people of colour to learn about their rich history; think critically about their social settings including the media, pop culture, and places of learning, and; facilitate discussions about racism, human rights, and allyship. The program is also open to young people who are interested in participating as an ally.
To find out more about ULU or the ULU Youth Mentorship program contact: ULUNTU2019@gmail.com or equity@phsd.ca  or call 705.522.9200 ext. 771
Youth engagement and education sessions
Engagements sessions are currently offered to children and youth of all ages. Sessions are facilitated by members from ULU, including graduates from the ULU Youth Mentorship Program. Sessions raise awareness about racism and anti-racist approaches through open and honest discussions about racism, human rights, and allyship, and include personal stories and experiences. Participants are invited to share their experiences and ask questions in a safe and respectful setting. Participants will develop and reflect on hopes and actions to take for an inclusive, safe, and respectful community.
To request a youth engagement session or find out more contact: ULUNTU2019@gmail.com or equity@phsd.ca  or call 705.522.9200 ext. 771
About ULU
ULU stands for Uluntu, Lungisa, Usawa meaning Humanity, Justice and Equity from South African languages. ULU aims to improve race relations across the community and support peers. ULU seeks to create awareness through education about racism, it's history in Canadian and international contexts and the impacts on people of colour today. Founding members of ULU are Hediyeh Karimian, Litha Ncanisa, and Kadre Gray.
Follow ULU on Instagram @U.L.U_ https://www.instagram.com/ulu_2019/
The ULU Student Office at Laurentian University is located in the Arts Building, – Room A120A, 935 Ramsey Lake Road, Sudbury, ON P3E 2C6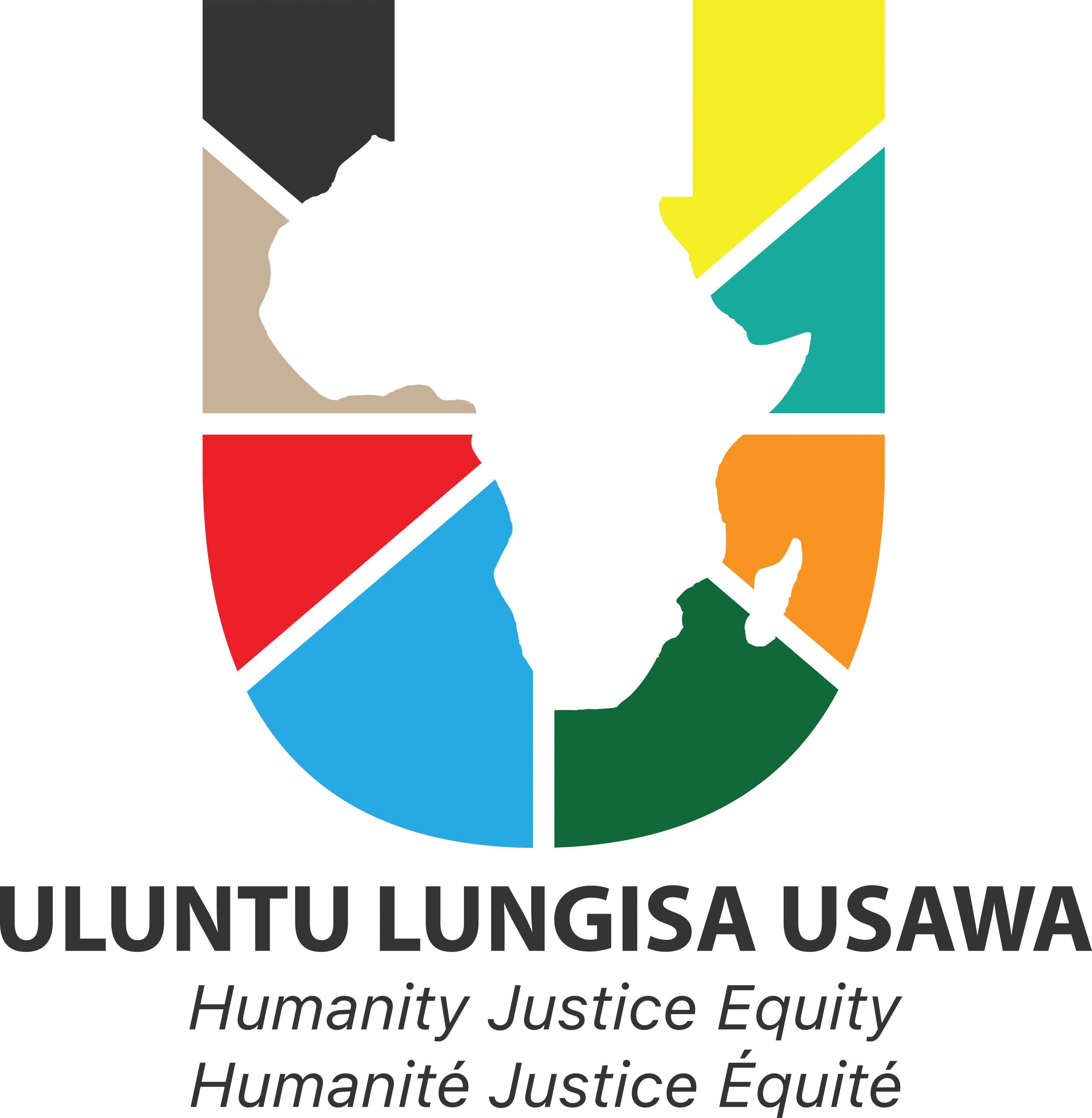 Funders acknowledgement




---
This item was last modified on November 1, 2021