Public Health in Focus
Public Health in Focus is a newsletter by Public Health Sudbury & Districts to inform our community on the public health issues of the day and is issued following our regular Board of Health meetings.
Words for thought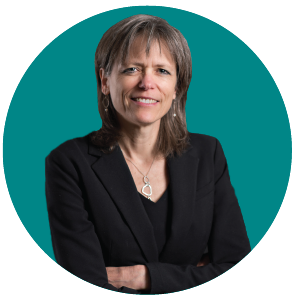 The health argument for climate action
The UN Climate Change Conference of the Parties (COP26) recently took place, from October 31 to November 12, 2021. The stakes of climate change are high for many reasons, including the protection of individual and global health.
For example, it is expected that locally the temperatures in Sudbury will peak at 4 to 5 degrees Celsius warmer within the next 100 years. With a shift toward warmer temperatures, we expect to see increased heat-related illnesses, poor air quality, more frequent and severe weather events and the further movement northward of vector-borne diseases like West Nile and Lyme disease. With warm weather, blue-green algae can become more common in local water bodies, increasing the risk of exposure to potentially toxic species.
The impacts of climate change don't affect everyone equally. Your vulnerability depends on factors such as age, local environmental conditions, socioeconomic status, health status and availability of health services. The most vulnerable populations are the elderly and those with economic, mental or physical challenges. While we can't stop climate change, adaptive and mitigative measures can be put in place to reduce risks.
The COP26 special report on climate change and health: the health argument for climate action provides a detailed look and includes a forward from Dr. Tedros Adhanom Ghebreyesus, Director-General of the World Health Organization.
The COVID-19 pandemic has taught us that resources and talent can be galvanized for collective action that benefits many but that equity must be proactively protected and promoted in this work. I look forward to building on the lessons learned locally from the pandemic and applying them to the even greater challenge posed by the climate crisis.
Penny Sutcliffe, MD, MHSc, FRCPC
Medical Officer of Health and Chief Executive Officer
---
Need to do
Your COVID-19 reminders
It's not too late to get your COVID-19 vaccine!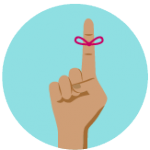 Greater Sudbury is experiencing a spike in people testing positive for COVID-19. With the holiday season around the corner, please continue to follow public health measures such as physical distancing, wearing a mask, staying home if sick and getting tested, and of course, getting vaccinated. Together, we can turn things around. When practised diligently, COVID-safe measures help to limit the spread of COVID-19, including the variants.
If you haven't received your COVID vaccine, we have a number of appointments available in Greater Sudbury and throughout the Sudbury and Manitoulin Districts. It's not too late. COVID-19 vaccines are safe, effective, and free.
Visit covid-19.ontario.ca/book-vaccine to book an appointment online or call 705.674.2299 (toll-free: 1.800.708.2505) between 8 a.m. and 6 p.m. Walk-ins are welcome at most clinics, too.
A reminder you must not attend a clinic if you have any symptoms of COVID-19 or if you are in isolation due to a COVID-19 exposure. Even mildly symptomatic people should self-isolate immediately and seek testing to prevent spreading COVID-19 in our community 
For the latest advice and updates, follow us on Facebook and Twitter and visit our website. Don't forget to share this information with friends and family.
---
Need to know
We advance organization-wide commitment and ensure that we are well positioned to support the work of public health.
Control of Infectious Diseases (CID)
During the month of October, staff followed up with 312 new local cases of COVID-19 and their contacts. Public health inspectors followed up on 41 complaints and 36 requests for consultations and requests for service related to compliance with COVID-19 preventative measures.
Fourteen (14) respiratory outbreaks were declared in the month of October. The causative organism for 12 of the outbreaks was identified as COVID-19. The cause of the other 2 outbreaks could not be confirmed. Staff continue to monitor all reports of respiratory illness.
Class Order and Letters of Instructions
To address the rapid rise in cases, on Thursday, October 28, Penny Sutcliffe, Public Health Sudbury & Districts' Medical Officer of Health issued a Special COVID-19 Statement and issued a Class Order under the Health Protection and Promotion Act, requiring all individuals in our service area who are either a case, potential case or contact of a case to follow Public Health direction. The Order is enforceable by law and is posted on our website.
On Monday, November 8, Penny Sutcliffe, Public Health Sudbury & Districts' Medical Officer of Health issued a Letter of Instruction requiring Greater Sudbury businesses and operators to reinstate protections recently lifted by the province. In addition, the Letter of Instruction strengthens masking requirements at organized public events and provincial proof of identification & vaccination requirements for organized sports, requiring anyone 12 years of age and older who actively participates in organized sports to provide proof of vaccination unless a medical exemption applies.
On Thursday, November 11, Penny Sutcliffe, Public Health Sudbury & Districts' Medical Officer of Health issued an updated Letter of Instruction (PDF) that applies to anyone 12 years of age and older across the Sudbury and Manitoulin districts who actively participate in organized sports (not just coaches, officials, etc.) to provide proof of vaccination unless a medical exemption applies.
COVID vaccine communication
The team launched the Great Questions! Answering your questions about the COVID-19 vaccine video campaign.
Youth are encouraged to submit their questions to Public Health about the COVID-19 vaccine or personal protective measures (like wearing a mask). Participants can email youth_questions@phsd.ca a video or written question where our team of professionals will answer via social media channels.
Looking ahead
The goal is to answer as many of youth's questions about COVID-19, reduce vaccine hesitancy, and help our community stay COVID-safe.
Why do we need more than one dose of COVID-19 vaccine? | Great Question!
---
We strive for ongoing excellence in public health practice including, program and service development and delivery. 
Healthy Babies Healthy Children
During the month of October, the Healthy Babies Healthy Children program continued to provide services to approximately 200 clients across the Sudbury and Manitoulin District areas. A total of 370 visits were provided (124 by public health nurses and 246 by family home visitors).
Healthy pregnancies
As part of the Ministry of Health's COVID-19 vaccine during pregnancy "blitz week" in October, a public health nurse on the Healthy Families team attended a special clinic for individuals that are planning to become pregnant, pregnant, or breastfeeding at the Mackenzie Street Library in Greater Sudbury. The public health nurse was available to anyone in attendance that had questions regarding healthy pregnancies and breastfeeding. Other local resources were also available to new parents. Four other special clinics were offered in our district office location for this specialized population as well.
Also, a video was created highlighting supporting statements from Dr. Jocko (Chief of Obstetrics and Gynecology at Health Sciences North), the Sudbury Community Midwives, and three local mothers. The video was launched on our social media channels as well as posted to our website in the hopes that it will encourage those that are hesitant to get the COVID-19 vaccine to do so.
COVID-19 vaccine and pregnancy: Protecting myself and my baby
The online prenatal program continues to be available online. During the months of October, 60 people registered to learn more about topics such as infant care, breastfeeding, and early stages of parenting.
---
We strive for health equity by championing equal opportunities for health.
Health Equity and Indigenous Engagement 
Public Health continues to collaborate with the First Nations and Urban Indigenous Vaccine Planning Committee to support ongoing vaccine delivery based on community preferences and capacity among First Nations and Indigenous Health Centres. In September and October, third doses of the COVID-19 vaccine (78 in total) were administered to residents of Elder Care Lodges in collaboration with First Nations. First Nation partners have also been engaged and onboarded to COVax and have signed vaccine storage and handling agreements, based on their community preferences. Team staff have worked with communities (9 partners) to successfully upload the majority of their paper immunization records into the provincial system to allow them to access the new provincial vaccine receipts and QR codes.
Public Health continues to support the COVID-19 vaccination program with a particular focus on priority or vulnerable populations. This has included planning of different vaccination approaches for third doses of the COVID-19 vaccine to older adults residing in congregate settings (for example, mobile clinics and vaccine-to-client opportunities). This has also included ongoing engagement and planning with partners for vaccination clinics for the homeless and precariously housed population to support individuals experiencing homelessness. Clinics held in October have included a mobile bus clinic at the N'Swakamok Native Friendship Centre and two pop up clinics held at the outdoor encampment in Memorial Park – where an outbreak was declared – at the same time as the COVID-19 testing was offered. Additional clinic opportunities are being planned in partnership with community agencies supporting marginalized populations in Greater Sudbury.
Research and Evaluation
Public Health continues to plan for recovery. A recovery plan has been developed and discussions are underway to identify recovery and overall Ontario Public Health Standards (OPHS) priority programming for 2022.
Public Health has administered a number of surveys to understand vaccination motivators, barriers, and hesitancy to inform ongoing vaccine planning efforts. The results of the survey targeting members of the public are now available at phsd.ca/COVID-19 and have been disseminated via social media platforms and to other public health units and partners.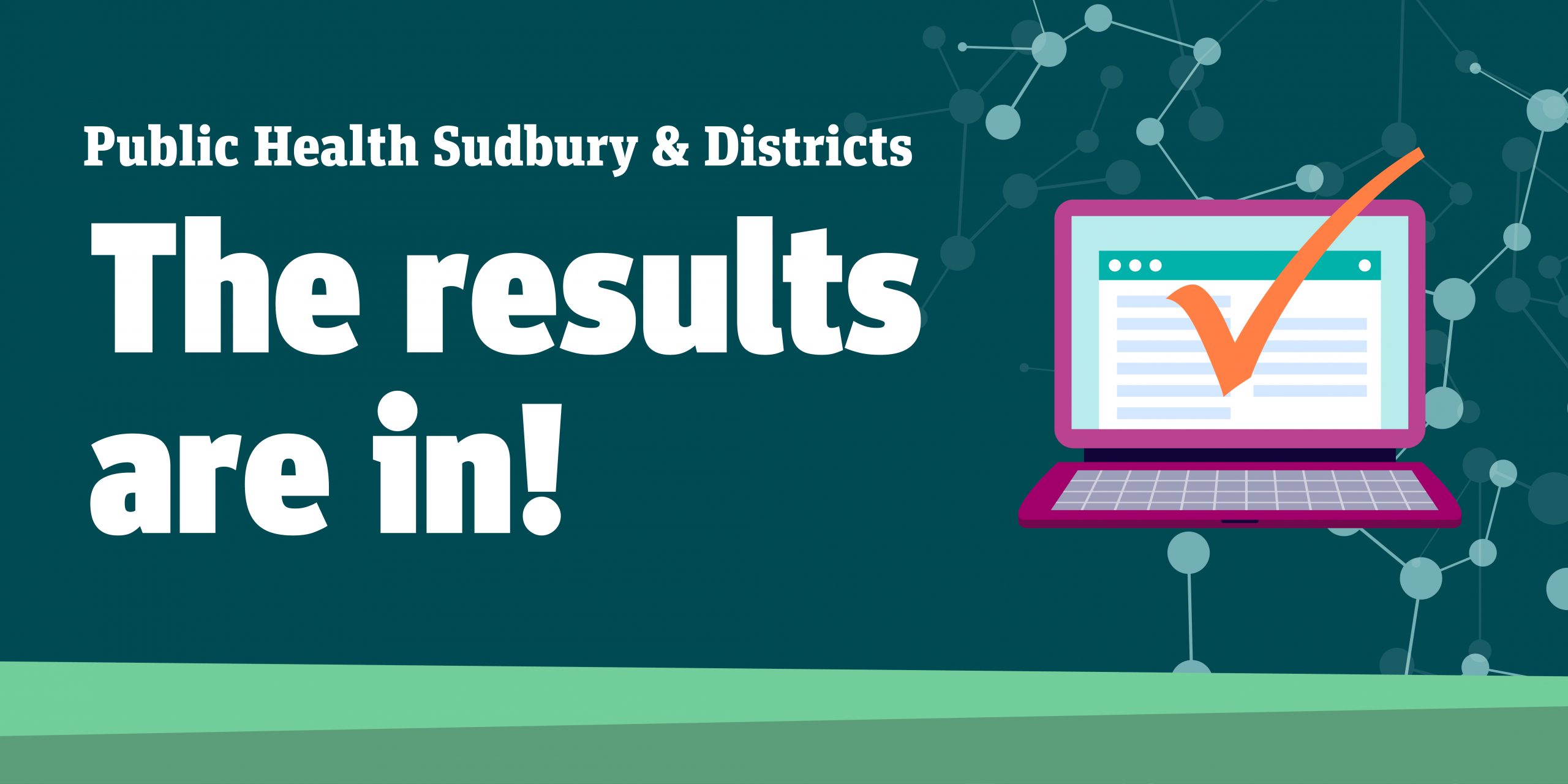 ---
---
This item was last modified on November 25, 2021