Public Health in Focus
Introducing Public Health in Focus, a Public Health Sudbury & Districts newsletter aimed at informing our community on public health issues of the day. We look forward to sharing our work with you.
Words for thought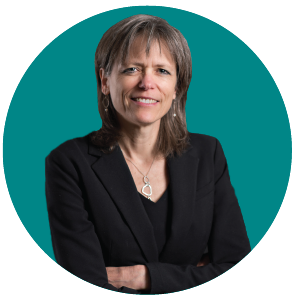 There is much reason to be optimistic about the COVID-19 situation locally. We have seen a steady decline in cases recently which is a sign that public health measures are working. This is combined with rising immunization rates which will protect us in the future. We are getting there! Remember that although we see progress, it is important to keep up the critical public health measures that are so effective in reducing spread. The stay at home order is still in effect and as the warm weather arrives, it's reassuring to know that being outdoors significantly lowers the risk of spreading the virus. Vaccine eligibility is opening up. When it's your turn – please book an appointment and be part of the thousands locally who are all part of creating a future without COVID-19 restrictions. Thank you for continuing to make important daily choices that reduce the risk of COVID-19 spread!
Penny Sutcliffe, MD, MHSc, FRCPC
Medical Officer of Health and Chief Executive Officer

Need to do
Your COVID-19 reminders
Are you eligible for the COVID-19 vaccine?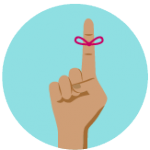 Appointments for a safe and effective COVID-19 vaccine are available throughout the Sudbury and Manitoulin districts.
The COVID-19 vaccination program continues to make good progress. Over 91 000 residents in our service area have received their first dose of the vaccine.
When it is your turn, don't wait. Book your appointment and help others book theirs if they need help.
For the latest advice and updates, follow us on Facebook and Twitter and visit our website. Don't forget to share this information with friends and family.
Need to know
We strive for ongoing excellence in public health practice including, program and service development and delivery
COVID-19 quick facts, a new video series
In an effort to provide more timely information to a broad audience, a public health nurse on the COVID safe behaviour change team, has begun to provide up-to-date COVID-19 information through a new video series. These videos are shared on our Facebook page and YouTube channel.
Topics covered so far include upcoming vaccination clinics, the importance of following public health measures, as well as how the COVID-19 vaccine works.
Control of infectious diseases
During the months of February, March, and April, staff followed up with 1 462 new local cases of COVID-19 and their contacts. Public health inspectors followed up on 127 complaints and 222 consultations and requests for service related to compliance with COVID-19 preventative measures.
Looking ahead
Public health inspectors continue to promote and protect individual and community health through education and enforcement of pertinent provincial Acts and Regulations.
We advance organization-wide commitment and ensure that we are well positioned to support the work of public health. 
COVID and Schools
During February and March, 12 outbreaks were declared in schools. This included 6 elementary schools and 6 secondary schools, all within Greater Sudbury. In addition to these outbreaks, multiple school cohorts at other schools were also dismissed. During the month of April, 3 outbreaks were declared in daycares within Greater Sudbury, 2 in licensed child care centres, and 1 in a private home daycare. Outbreak meetings, as well as Infection Prevention and Control visits, were conducted with sites in outbreak. Public Health staff continue to be very busy managing and following up on cases and contacts (household and other) of school-aged cases of COVID-19.
On March 11, a Letter of Instruction was sent to the Directors of Education and Principals of private schools to "suspend the provision of all in-person student learning and before and after school programs for all schools". Since the shift to virtual learning, we have seen an overall downward trend of cases in school-aged children.
Looking ahead
The risks and benefits of opening schools to in-person learning are closely monitored and informed by local, provincial, and federal guidance. As we continue to follow the simple and effective public health measures and continue to expand eligibility for individuals to receive the vaccine, we remain hopeful for improvements to the local situation and the safe return to in-person learning.
We establish meaningful relationships that lead to successful partnerships, collaborations, and engagement.
Indigenous adults receiving their COVID-19 vaccine
In order to support the planning and coordination of the vaccination program for First Nation communities and urban Indigenous populations across Sudbury and districts, a First Nations and Urban Indigenous Committee was established.
The Committee is part of the COVID-19 Vaccination Program Organizing and Partner Engagement Framework and advises the Public Health Command Table. Membership is from First Nation communities, Aboriginal Health Access Centres (AHAC) and other health and non-health sectors. Through this committee and collaboration with area First Nations, AHACs and Indigenous health centres, vaccine clinics have been planned and implemented in 14 area First Nations and in urban settings to support Indigenous adults receiving their COVID-19 vaccine.
Leading best practice
The Infection Prevention and Control (IPAC) Hub was initiated in late 2020 through Ministry of Health one-time funding in order to support the enhancement of IPAC practices in community-based, congregate living settings. These settings include long-term care homes, retirement homes, residential settings funded by the Ministry of Health, residential settings for adults and children funded by the Ministry of Children, Community and Social Services, and shelters and supportive housing.
As the IPAC Hub lead across our service area, Public Health meets regularly with partners and has developed an active Community of Practice. Staff have completed 68 in-person, on-site IPAC assessments to date in response to requests from congregate living settings or as a result of an outbreak in a setting. They also routinely review policies and procedures and provide information to congregate living settings in order to support IPAC best practices.
We strive for health equity by championing equal opportunities for health.
Partnering to address racism
Federal funding from the Department of Canadian Heritage to support the two-year youth-led anti-black racism "Woke" concluded at the end of March. The work of the grassroots group ULU that inspired this initiative continues to flourish in the community and beyond through ongoing anti-racist and anti-oppressive engagement sessions and training for young people and organizations seeking to advance their efforts in racial equity.
The work of ULU across the community includes 21 youth mentorship sessions and 64 engagement or training sessions tailored to meet the needs of the partner agency or audience. Connected with this work is the allyship training initiative including the 1-hour on-demand virtual module and the 3-hour live, interactive workshops.
To date, 497 participants from across our service area have participated in one of the 3-hour interactive allyship workshops and 1 195 participants have participated in the 1-hour on-demand module. A French version of the 1-hour module and 3-hour interactive workshop is being developed in partnership with Centre de Santé Communautaire du Grand Sudbury and will be offered in the community later this spring.
---
---
This item was last modified on May 21, 2021