Public Health in Focus
Public Health in Focus is a newsletter by Public Health Sudbury & Districts to inform our community on the public health issues of the day and is issued following our regular Board of Health meetings.
Words for thought
May 2023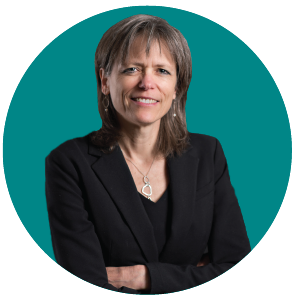 Update on the COVID-19 situation in Canada
On May 5, 2023, the Public Health Agency of Canada provided an update on the COVID-19 situation in Canada. The statement followed the World Health Organization (WHO) announcement that COVID-19 is now considered an established and ongoing health issue and no longer constitutes a Public Health Emergency of International Concern (PHEIC).
Though the COVID-19 pandemic has been one of the most significant global health crises of our time, it was not the first emergency Public Health Sudbury & Districts (Public Health) supported and it won't be the last. Throughout the pandemic—and emerging from the PHEIC—Public Health has been evaluating our local response and its effect on our staff and the population. We will use the knowledge and information, as well as other sources of evidence, to ensure we are best positioned to respond to the health needs of our communities.
The importance of emergency preparedness and investments in public health has become more evident than ever before. Amidst all the changes, challenges, and obstacles, there are reasons to be optimistic for future preparedness. The pandemic has shown us the power of community resilience—we have seen individuals, partners, and systems come together to support each other and respond to an unprecedented threat.
By continuing to build on lessons learned, we can create a healthier, more equitable, and more connected community. While COVID-19 continues to circulate, layers of protection—like vaccination and personal protective practices—remain the best way to reduce the spread of illness.
Penny Sutcliffe, MD, MHSc, FRCPC
Medical Officer of Health and Chief Executive Officer
---
Need to do
Your COVID-19 reminders
Vaccines are safe and effective and help to protect you and those around you from serious COVID-19 illness. It is recommended that you stay up to date on your COVID-19 vaccinations to strengthen your defense against serious illness.
Booster dose eligibility tool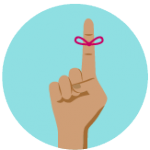 For specific high-risk populations, staying up to date means completion of the primary series and receipt of a booster dose within the last 6 months.
Use Ontario's booster dose eligibility tool to find out when you should get a booster dose.
Public Health offers a number of clinics throughout the Sudbury and Manitoulin districts. In addition to Public Health-led clinics, select pharmacy locations and primary care providers also offer vaccination against COVID-19. Check with your local pharmacy or health care provider for more information.
For the latest advice and updates, follow us on Facebook and Twitter and visit our website. Don't forget to share this information with friends and family.
---
Need to know
We advance organization-wide commitment and ensure that we are well positioned to support the work of public health.
Updating childhood immunization and records
As part of the Immunization School Pupils Act (ISPA), Public Health works to ensure all students from junior kindergarten to Grade 8 are protected against diseases such as measles, mumps, rubella, pertussis (whooping cough), and many others.
In April, our Vaccine Preventable Diseases (VPD) team resumed Grade 7 immunizations in area schools to protect against hepatitis B, meningitis, and human papilloma virus.
We recognize that the COVID-19 pandemic caused delays in routine immunizations. In a continued effort to get children and youth back on track, eligible Grade 8 students are also being offered immunization during the spring school clinics.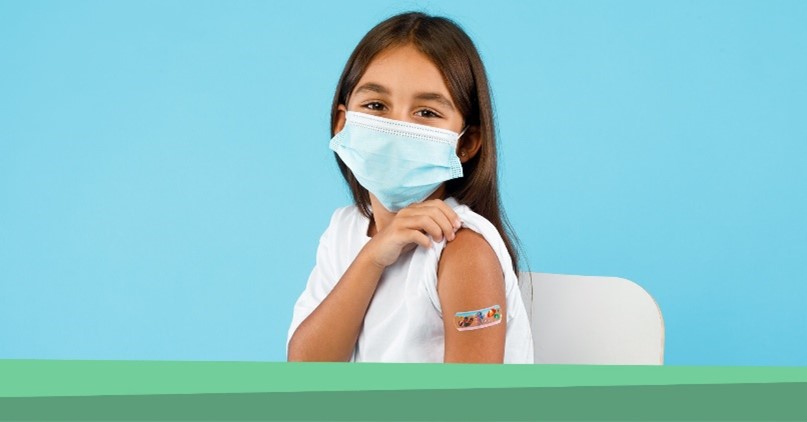 Looking ahead
Public Health is reminding parents and guardians to ensure their children are caught up on immunizations and their records are up to date. In Ontario, parents and guardians are responsible for reporting immunizations for their school-aged children to a public health unit. Health care providers do not automatically report immunizations for their patients.
For more information on immunization requirements or exemptions, parents and guardians can consult their health care provider or call Public Health Sudbury & Districts at 705.522.9200, ext. 458 (toll-free 1.866.522.9200), email ispa@phsd.ca, or visit phsd.ca.
---
We strive for ongoing excellence in public health practice including, program and service development and delivery.
Schools and mental health
Our School Health Promotion team is currently delivering a 10-week Mindfulness program to students and teachers locally. Well-developed mindfulness interventions have been shown to improve mental and physical health outcomes, by bolstering protective factors and reducing risk factors associated with poor health outcomes.
As a comprehensive approach, the Mindfulness program includes both a student program and a staff/educator program, running in tandem, to foster a culture of mindfulness in the school community among staff, students, and their families.
In April, the team delivered the first sessions to multiple classrooms between Grades 5 and 8. One group of teachers—ranging from 5 to 10—attendees per session were also provided with training. The team will continue to deliver a 10-week Mindfulness program to additional classrooms.
---
Emergency Preparedness Week
This year, Emergency Preparedness Week was May 7 to 13 with the theme "A Safe, Practiced, and Prepared Ontario". Every household needs an emergency plan. It will help you and your family know what to do in case of an emergency.
Be prepared: make a 72-hour emergency kit.
If an emergency happens in your community, it may take emergency workers some time to reach you. You should be prepared to take care of yourself and your family for a minimum of 72 hours. Your emergency survival kit should have everything you and your family would need to be safe and take care of yourselves for at least 3 days immediately following an emergency. It should also be portable enough to take with you in the case of an evacuation.
Learn how to build an emergency kit
---
Maintaining sexual health
In April, there were 27 client drop-in visits to Public Health's Elm Place office for sexually transmitted infections, blood-borne infections, and pregnancy counselling. Elm Place office staff also completed a total of 305 telephone assessments, resulting in 305 on-site visits.
What services are offered?
Our Sexual Health Clinic promotes healthy sexuality and provides confidential services that reduce sexually transmitted infections (STIs), including:
sexual health information and education
testing and free treatment of sexually transmitted infections
anonymous HIV testing
emergency contraception (morning after pill)
low-cost birth control
pregnancy testing and options counselling
free condoms
sexual health information and counselling by telephone
harm reduction services (The Point)
free hepatitis A and B immunization (for those who qualify)
presentations by request to high-risk groups
Call 705.522.9200 to schedule an appointment.
---
---
This item was last modified on May 18, 2023