Public Health in Focus
Introducing Public Health in Focus, a Public Health Sudbury & Districts newsletter aimed at informing our community on public health issues of the day. We look forward to sharing our work with you.
Words for thought
First recipient of COVID-19 vaccine in Sudbury & Districts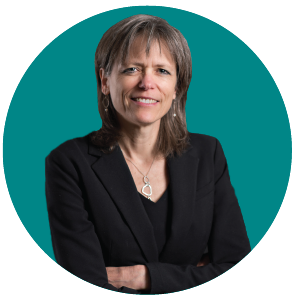 On January 13, 2021, working closely with the Wikwemikong Nursing Home and Wiikwemkoong Unceded Territory, Public Health provided support with the first delivery of COVID-19 vaccine to our service area.
Donald Fisher, a resident of the Wikwemikong Nursing Home, was selected as the first recipient of the COVID-19 vaccine for our region. Below is a Facebook post (in English only) from Wikwemikong Nursing Home that sheds light on this historic moment.
Penny Sutcliffe, MD, MHSc, FRCPC
Medical Officer of Health and Chief Executive Officer
Need to do
Your COVID-19 reminders
Prevent the spread of COVID-19. Be COVID-safe.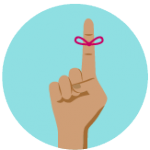 On February 16, 2021, Public Health Sudbury & Districts moved to the "Orange–Restrict" category of the provincial COVID-19 response framework. Public health measures are in effect in our region. When practised diligently, they help to limit the spread of COVID-19, including the variants.
Read the COVID-19 response framework (Government of Ontario)
COVID-safe behaviours
The Orange–Restrict measures must be accompanied by a commitment of everyone to the basic public health prevention measures. Make no mistake, our everyday actions either allow the virus to spread or allow us to contain it.
Limit close contact to household members only.
Stay home as much as possible.
Avoid social gatherings.
Maintain two metres distance from those outside your household.
Avoid non-essential travel.
Do not go out if you have symptoms of COVID-19 and get tested.
Wash your hands and wear a face covering.
For the latest advice and updates, follow us on Facebook and Twitter and visit our website. Don't forget to share this information with friends and family.
Need to know
We strive for ongoing excellence in public health practice including, program and service development and delivery
Local COVID-19 vaccination efforts
Public Health Sudbury & Districts achieved an important milestone in the journey to protect the area's most vulnerable from COVID-19. By immunizing all consenting residents of area long-term care and high-risk retirement homes in addition to residents and staff of Elders' lodges, Public Health met the provincial target date of February 10. Through extensive planning and partnership with homes and area paramedics, a total of 1 729 individuals were immunized with their first dose of the COVID-19 Moderna vaccine.
Looking ahead
Public Health will communicate the availability of vaccine for specific groups as the province provides additional direction. Vaccinations will be offered on an appointment basis for eligible recipients, and details of clinics will be shared publicly when plans are confirmed. To prepare for local vaccination efforts, Public Health released the Public Health Sudbury & Districts COVID-19 Vaccination Program Playbook (PDF, 4 MB). The Playbook outlines local vaccination efforts and details local plans.
Control of infectious diseases
During the months of November, December, and January, staff followed up with 376 new local cases of COVID-19 and their contacts. Public health inspectors also followed up on 166 complaints, and 253 consultations and requests for service related to compliance with COVID-19 preventative measures.
Looking ahead
Public health inspectors continue to promote and protect individual and community health through education and enforcement of pertinent provincial acts and regulations.
Respiratory outbreaks
Seventeen (17) respiratory outbreaks were declared in the months of November, December, and January. The causative organism for 16 of these outbreaks was identified as COVID-19, with rhinovirus being identified as a second causative organism in one outbreak. The causative organism for 1 outbreak was not identified. Staff continue to monitor all reports of respiratory illness.
Enteric outbreaks
During the months of November, December, and January, 14 sporadic enteric cases and 4 infection control complaints were investigated. One (1) enteric outbreak was declared in an institution. The causative organism of the outbreak was not identified.
We establish meaningful relationships that lead to successful partnerships, collaborations, and engagement.
Positive parenting
A public health nurse in our Espanola office partnered with a Triple P practitioner from Our Children Our Future to provide a virtual level 4 group parenting session. The Triple P Group is for parents of children 2 to 10 years old and is an 8-session course that teaches parents effective positive parenting strategies, how to promote their child's development, how to manage common child behaviour problems and the principles to help parents deal with a variety of situations that can arise. A total of 9 parents completed the course.
We advance organization-wide commitment and ensure that we are well positioned to support the work of public health.
Understanding COVID-19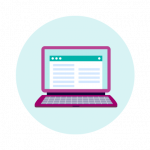 As a way to keep our communities informed of all relevant information about COVID-19 status and cases, a number of updates are developed and shared at phsd.ca. These include daily web updates on COVID-19 cases, including basic demographics, geographic information and exposure type, twice-weekly detailed epidemiology summaries, and weekly updates that include information on past seven-day trends in COVID-19 incidence rates, percent positivity, provincial and Northern reproductive rates.
Supporting students
To support our agency's COVID-19 response, we have ramped up our capacity to take students for the winter 2021 term. This winter, the Student Placement Program will host eleven 11 students; 4 from Laurentian University (fourth year), 3 from Cambrian College (fourth year), and 4 from Cambrian College (third year), some of whom will support the COVID-19 response and vaccination program and 1 to support Mental Health and addictions programming. Additionally, our agency will host students from various disciplines including master's in public health, social work, dietetics, nurse practitioner, and medicine.
---
---
This item was last modified on February 22, 2021