Public Health in Focus
Public Health in Focus is a newsletter by Public Health Sudbury & Districts to inform our community on the public health issues of the day and is issued following our regular Board of Health meetings.
Words for thought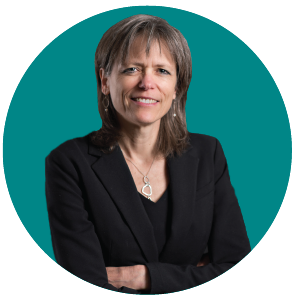 Indigenous Engagement Strategy at Public Health 
There are over 24 000 Indigenous Peoples—13% of the population—residing in Sudbury and districts.
As we shift to our recovery priorities following the acute phase of the COVID-19 pandemic, it is with much excitement that we are re-invigorating our work with Public Health Sudbury & Districts' 2018 Indigenous Engagement Strategy.
In 2018, we outlined our Vision for this strategy: working together towards healthy and vibrant Indigenous communities in their pursuit of self-determined health and well-being. We continue to work toward our mission of working together with area Indigenous Peoples and communities to collaboratively strengthen public health program and services for all.
While our focus and our capacity was heavily geared toward responding to the COVID-19 pandemic, our commitment has never waned and is evident in the working relationships that have been strengthened. Now, arguably even more critical than ever, we are pleased to work to continue to engage with communities and partners in support of self-determined health priorities. We will work to ensure this work is reflective of the needs of Indigenous Peoples in the districts. We are pleased to share an update of this work in this month's issue of Public Health in Focus.
I would also like to extend my very best wishes to all for a safe, healthy, and restful summer.
Penny Sutcliffe, MD, MHSc, FRCPC
Medical Officer of Health and Chief Executive Officer
---
Need to do
Your immunization reminders
Routine immunizations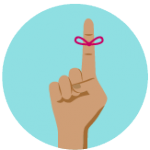 Public Health Sudbury & Districts is excited to announce that we are increasing immunization opportunities for children, youth, and adults throughout Sudbury and the surrounding districts.
This is part of our enhanced efforts to reach those who are overdue for vaccinations, including those who were affected by our services being temporarily paused due to our COVID-19 pandemic response. To book an appointment at these select clinics, please call 705.522.9200 (toll-free 1.866.522.9200).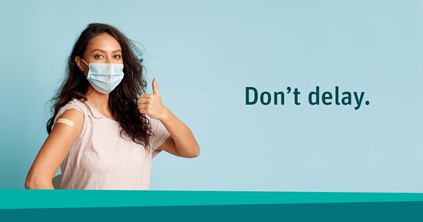 COVID-19: Boost up!
Vaccines are safe, effective, and help protect you and those around you from serious COVID-19 illness. In Ontario, you are considered up to date with your COVID-19 vaccines when you have received all recommended doses, including any booster doses.
A booster will increase and extend your protection against COVID-19, as the effectiveness of your original doses decreases over time. Visit covid-19.ontario.ca/book-vaccine to book an appointment online or call 705.522.9200 (toll-free: 1.866.522.9200). The call centre is open Monday to Friday between 8:30 a.m. and 4:30 p.m. and is closed on statutory holidays.
For the latest advice and updates, follow us on Facebook and Twitter and visit our website. Don't forget to share this information with friends and family.
---
Need to know
We advance organization-wide commitment and ensure that we are well positioned to support the work of public health.
Food safety
In the month of May, one food product recall prompted an email notification from Public Health to supermarkets and convenience stores, informing them of the recall and advising to remove certain Jif brand Peanut Butter products due to possible contamination with Salmonella from sale.
Public Health staff issued 20 special event food service permits and 8 farmer's markets vendor permits to various individuals and organizations.
---
Rabies prevention and control
Twenty-four (24) rabies-related investigations were carried out in the month of May. One (1) specimen was submitted to the Canadian Food Inspection Agency Rabies Laboratory for analysis and was subsequently reported as negative. Three (3) individuals received rabies post-exposure prophylaxis following an exposure to wild or stray animals.
It's important to report animal bites or scratches to your local public health and to ensure that pets have up-to-date rabies vaccination.
---
Substance use
On May 17, 2022, the Community Drug Strategy for the City of Greater Sudbury announced that Health Canada has granted a federal exemption under the Controlled Drugs and Substances Act to operate a new supervised consumption site (SCS) at the Réseau ACCESS Network- 24 Energy Court site in Greater Sudbury.
Looking ahead
The federal exemption is the final element required to complete the provincial application for a funded supervised consumption and treatment site. Réseau ACCESS Network is currently in the process of recruiting health care professionals to meet the minimum staffing requirements to open the location and begin offering services.
---
We strive for ongoing excellence in public health practice including, program and service development and delivery. 
Northern Fruit and Vegetable Program
The Northern Fruit and Vegetable Program (NFVP) has wrapped up operations for its ninth year in the Sudbury and Manitoulin districts. The program continued to serve over 19 000 elementary and intermediate students in English and French School Boards, and schools in First Nations.
Over the past 2 years, the distribution and provision of vegetables and fruit through the NFVP was modified to meet COVID-19 health and safety protocols.
Looking ahead
Programming aims to increase consumption and awareness of fresh fruit and vegetables through weekly deliveries to participating schools, and Public Health staff are already looking forward to the 2022/2023 school year.
---
We establish meaningful relationships that lead to successful partnerships, collaborations, and engagement.
Healthy Babies Healthy Children  
In January 2022, Wahnapitae First Nation connected with the Healthy Babies Healthy Children (HBHC) team to collaborate on rejuvenating their HBHC program in their community. The HBHC team, in consultation with Public Health Sudbury & Districts' Special Advisor, Indigenous Affairs, welcomed the opportunity to work together. The respective team members came together and spent three days discussing and collaborating on program resources and delivery.
Throughout the month of May, public health nurses and family home visitors on the Healthy Babies Healthy Children team continued to provide support to over 200 client families. The team completed 1 047 interactions (in-home or virtual visits as well as phone calls). Public Health dietitians continue to provide nutrition support to clients who are identified as high nutritional risk by public health nurses.
Our Children Our Future were provided with a staff development opportunity to increase their knowledge of general healthy eating concepts as it relates to children's healthy growth and development.
---
We strive for health equity by championing equal opportunities for health.
Indigenous Engagement Strategy

Launched in October 2018, the Indigenous Engagement Strategy is an expression of the commitment and leadership of the Board of Health for Public Health Sudbury & Districts. Developed in collaboration with First Nation and urban Indigenous partners, the strategy's vision is to work together towards healthy and vibrant Indigenous communities in their pursuit of self-determined health and well-being.
The COVID-19 pandemic represented many challenges as well as a lot of successes in this work.
Public Health Sudbury & Districts continues to put the Indigenous Engagement Strategy into action, building strong and meaningful relationships with Indigenous partners. Under the unfortunate pandemic circumstances, the agency worked with partners to lead a successful COVID-19 Vaccine Rollout across the service area, all the while respecting self-determination and data sovereignty.
Looking ahead
Leveraging the successful working partnerships that were created with First Nations and Urban Indigenous partners, Public Health is looking forward to establishing an external advisory mechanism to continue to inform our work through Indigenous voices, with First Nation and Urban Indigenous Partners across the districts. We will continue to identify and provide cultural competency learning opportunities for staff and the Board of Health. Most importantly, we will continue to engage with partners to ensure our work reflects the needs of Indigenous Peoples in the districts and establish collaborations and partnerships.
---
---
This item was last modified on June 17, 2022