Public Health in Focus
Introducing Public Health in Focus, a Public Health Sudbury & Districts newsletter aimed at informing our community on public health issues of the day. We look forward to sharing our work with you.
Words for thought
Racial equity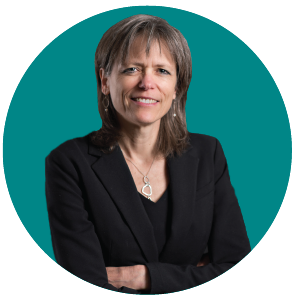 As you are aware, people around the world, many donning masks to protect against COVID-19, are taking to the streets in support of racial equity and against anti-black racism. The tragic deaths of Regis Korchinski-Paquet in Toronto and George Floyd in Minneapolis, among many others, have resulted in collective grief and frank outrage. They have also spurred action and hope—hope that this may be the "metaphoric knee" that makes the tide-turning difference—hope that tragedies will somehow transform into constructive action and we will all, individually and collectively, be part of the solution.
With motion #23-18—Addressing anti-racism for improved health equity—the Board of Health for Public Health Sudbury & Districts declared its commitment to anti-racism and through motion #32-19 the agency's Racial Equity Action Framework for Improved Health Equity was endorsed and prioritized. Staff are being trained in allyship, we are engaged in a youth-led racial equity project with Laurentian University and Sudbury's Local Immigration Partnership, and we are prepared to responsibly collect race-based and socio-economic data related to COVID-19 so that the realities of those affected may be better understood.
And yet, there is more to do. It is by relentlessly facing critical and difficult conversations head-on, by questioning our own unconscious biases, and by listening and amplifying the voices of all peoples affected by racism, that we will move forward to a future where no single human potential is lost.
Racism and oppression are public health crises. They harm mental and physical health. From the Board of Health governance body on down, Public Health Sudbury & Districts is resolved to continue advancing racial equity within our own agency as well as across our service area.
Penny Sutcliffe, MD, MHSc, FRCPC
Medical Officer of Health and Chief Executive Officer
Need to do
Your COVID-19 reminders
The simple yet effective practices to prevent the spread of COVID-19 are more important now than ever.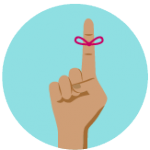 Wash your hands
Practise physical distancing
Wear a non-medical or cloth mask when you can't keep a safe distance of two metres from others
If you are sick, stay home
Testing is available, by appointment, for anyone with a symptom or people who are asymptomatic and who are concerned that they have been exposed to COVID-19.
How to wear and remove a mask
Wearing a mask helps keep you and others safe from COVID-19. If it is difficult for you to stay two metres away from others (such as when grocery shopping), you should wear a mask, even if you're feeling well. Masks need to be worn correctly. Watch this video to learn how to properly put on, take off, and clean your mask to keep you and your loved ones safe.
Are you following Public Health?
Information is changing rapidly. For the latest updates, follow us on Facebook, Twitter and visit our website. Our teams are working hard to provide important information to the public as soon as it is available. Don't forget to share this information with friends and family.
Need to know
We strive for ongoing excellence in public health practice including, program and service development and delivery
Control of Infectious Diseases
On April 8, 2020, Public Health Sudbury & Districts determined that an infection prevention and control (IPAC) lapse had occurred at a local medical dermatology clinic. This finding was informed by a thorough investigation, including consultation with the Ministry of Health and Public Health Ontario. In accordance with the Ontario Public Health Standards, the lapse was posted on our website on May 22, 2020, to align with patient notification. Approximately 4300 patients were notified of this IPAC lapse.
Public Health Sudbury & Districts initiated the investigation under the authority of the Infection Prevention and Control Complaint Protocol of the Ontario Public Health Standards after having been advised by the clinic owner on March 12, 2020, of an IPAC concern. The investigation found that from June 21, 2006, to June 30, 2010, inclusive, and from March 5, 2018, to January 24, 2020, inclusive, syringes were reused to withdraw additional doses of local anesthetic from multi-dose vials for the same patient. This practice could result in the contamination of the multi-dose vials with blood-borne pathogens. The multi-dose vials containing anesthetic could then be used to fill other syringes for use on other patients resulting in the risk of transmission of blood-borne pathogens. The use of previously used contaminated syringes to access multi-dose vials is considered an IPAC lapse.
Read the Infection Prevention and Control Lapse Report
Sexual health clinic
Staff at our Rainbow Centre site completed a total of 582 telephone assessments related to STIs, blood-borne infections and/or pregnancy counselling in April and May, resulting in 169 on-site visits.
Healthy pregnancies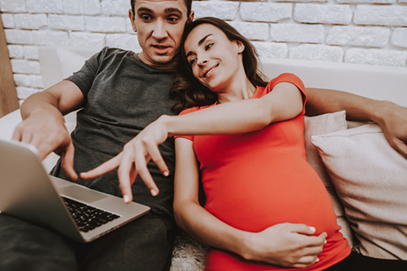 During the months of April and May, our regularly scheduled in-person prenatal classes were cancelled as a result of COVID-19 in our community. However, 168 expectant mothers, support persons and health care providers were provided with continued education through Public Health Sudbury & District's free prenatal education class offered online.
This virtual program offers information on Understanding Your Pregnancy, Understanding Labour and Delivery, What to Expect the First Hours After Birth and Learning About Life With Your New Baby. 
We establish meaningful relationships that lead to successful partnerships, collaborations, and engagement
Substance use and tobacco
In May, a partnership was established between Public Health Sudbury & Districts and the Sudbury District Nurse Practitioner Clinic to support the provision of nicotine replacement therapy for individuals diagnosed with COVID-19 who are residing in the supported isolation centre and require cessation supports.
We strive for health equity by championing equal opportunities for health
COVID-19 pandemic response
Our Health Equity Team staff have engaged in multiple activities and participated in planning tables in collaboration with staff across the agency and with partners across Public Health Sudbury & Districts' service area to support priority populations, including meaningful engagement, communication activities, planning support, and internal coordination. Efforts have focused on priorities including First Nation communities, homelessness and shelters, mental health and addictions, domestic violence, community volunteer mobilization, older adults, congregate settings, community cohesion, poverty, and food security. Staff have also supported external requests from public health partners to share materials and strategies during this time.
Over the past month, the agency hosted two round-table meetings to engage with health directors from urban Indigenous organizations and First Nation communities to identify needs and areas where our agency can support their local COVID-19 response efforts. An Indigenous Peoples page was also made available on the agency COVID-19 webpage.
---
This item was last modified on June 23, 2020