Public Health in Focus
Introducing Public Health in Focus, a Public Health Sudbury & Districts newsletter aimed at informing our community on public health issues of the day. We look forward to sharing our work with you.
Words for thought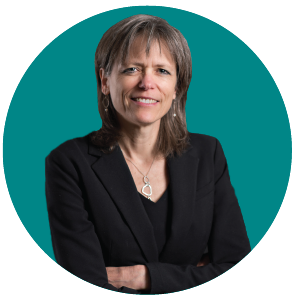 Public Health Sudbury & Districts is committed to building allyship and to supporting our agency capacity to counter racism and inequities.
Recent tragic events and longstanding injustices reinvigorate our commitment to take action on issues of stigma and discrimination, racism, and white supremacy. As public health professionals, we each have a responsibility to examine our own beliefs and actions, and actively counter racism at all levels.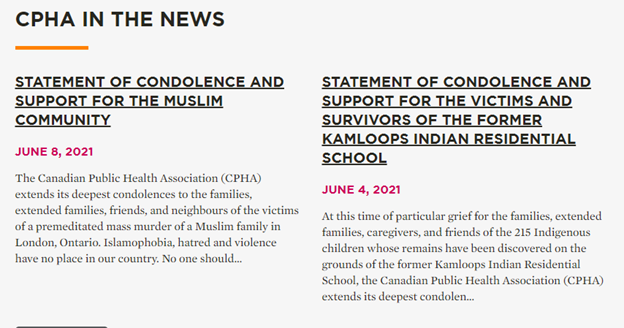 Source: Canadian Public Health Association. Canadian Public Health Association (cpha.ca), Statement of condolence and support for the Muslim community, Statement of condolence and support for the victims and survivors of the former Kamloops Indian Residential School, Accessed June 10, 2021.
A one-hour allyship training orientation model has been developed and is designed to help people embrace their unique identities, better understand marginalization and inequities, and gain practical knowledge and skills to transform systems and society through collective empowerment. Allyship training series are designed to facilitate increased awareness around intersections of racism, ageism, sexism, ableism, classism, and more. Allyship training is for any agency, group, or community member who wants to make a difference by ensuring that our communities are inclusive, free from discrimination and racism, and safer for everyone.
As we head into the summer months, I would like to extend my wishes for a safe and enjoyable summer for all.
Penny Sutcliffe, MD, MHSc, FRCPC
Medical Officer of Health and Chief Executive Officer
Need to do
Your COVID-19 reminders
Are you eligible for the COVID-19 vaccine?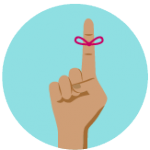 Appointments for a safe and effective COVID-19 vaccine and new walk-in opportunities are available.
To ensure maximum protection against COVID-19 and the Delta variant, individuals 12 and up should get their first dose and anyone eligible for a second dose should attend a walk-in clinic or book their second dose as soon as possible.
The COVID-19 vaccination program continues to make good progress. Over 124 000 residents in our service area have received their first dose of the vaccine and over 62 000 are fully vaccinated.
For the latest advice and updates, follow us on Facebook and Twitter and visit our website. Don't forget to share this information with friends and family.
Need to know
We advance organization-wide commitment and ensure that we are well positioned to support the work of public health.
My motivation for the COVID-19 vaccination campaign
The School Health and COVID Behaviour Change team has been very busy with the Public Health COVID-19 vaccine program rollout. The team successfully launched the My motivation for the COVID-19 vaccination campaign on May 11. The goal of the campaign is to invite key stakeholders and community members to become Public Health Influencers by printing off a speech bubble, writing their reasons for getting the COVID-19 vaccine and sharing their picture or video with us at motivation_for_vaccination@phsd.ca.
What's your motivation for vaccination?
We strive for ongoing excellence in public health practice including, program and service development and delivery. 
Growth and development
During the month of May, as part of the Family Health team's ongoing efforts to promote healthy growth and development, 53 reminder postcards were mailed to parents of children 18 months old to remind them to book their 18-month well-baby visit. This is to promote the importance of screening for key developmental milestones with their health care providers. If the health care provider notices an issue, early referral to appropriate services such as wordplay/jeux de mots, the Children's Treatment Centre, and Child Care Resources, will be provided as needed. Evidence has shown that early intervention is a key component of ensuring that children do not fall behind.
Substance use
The Coroner's Office released statistics on opioid-related deaths for communities across the province. Public Health Sudbury & District was found to have 105 opioid-related deaths in 2020 compared to 56 in 2019, making Public Health Sudbury & Districts' the region with the highest rate of opioid-related deaths in the province. In fact, the top five regions with the highest rates of opioid-related deaths in Ontario all take place in the Northeastern regions.
In May, the Mental Health and Addictions team presented to the Board of Health and sounded the alarm on the local and regional opioid crisis. The board unanimously passed the motion to both intensify local partnerships to address immediate, medium-and long-term opioid-related issues. This motion also agreed to explore other options such as a regional coalition of public health boards and other relevant agencies.
Urgent public health needs site
On May 25, Public Health Sudbury & Districts, the Greater Sudbury Police Service, and Réseau ACCESS Network presented to City of Greater Sudbury Council to further sound the alarm on the ongoing opioid poisoning crisis. Following this presentation, the mayor approached Public Health Sudbury & Districts to move forward with an application for an urgent public health needs site. Together, Réseau ACCESS Network, the City of Greater Sudbury, Sudbury Temporary Overdose Prevention Society, and Public Health Sudbury & Districts are exploring the possibility of implementing these temporary sanctioned services within the downtown core.
Last month, staff also joined the Canadian Health Information Podcast to discuss their perspectives on what pandemic measures and restrictions have meant in their communities. During this podcast, the local and Northeastern context was provided for the English and French episodes.
Infection Prevention and Control Hub (IPAC)
During the month of May, 324 IPAC follow-up calls were completed as well as 12 IPAC assessments and audits at congregate settings.
Vector-borne diseases
Three ticks tested positive for the bacteria that can cause Lyme disease. Public Health carefully monitors local tick and Lyme disease data to determine if additional active tick surveillance is required in specific geographic areas and continues to remind everyone of the importance of taking precautions to protect themselves and those in their care. For example:
avoid walking in tall grass and make sure yards are kept clear of debris and overgrown vegetation, grass, bushes, and trees
keep wood piles and bird feeders away from homes
wear a long-sleeved, light-coloured shirt, pants, and closed-toe shoes
use insect repellents that are federally regulated and contain DEET, and follow the manufacturer's instructions for their safe use
check your clothing, body, and pets for ticks and change your clothing upon returning home from the outdoors
take a shower to help wash off ticks that have not yet attached themselves to the skin
We strive for health equity by championing equal opportunities for health.
Health equity and COVID-19
Health Equity team members have continued to support the COVID-19 response. This has included ongoing vaccination planning support for First Nations and urban Indigenous community members. Various COVID-19 vaccine approaches are being planned in response to specific community and group preferences and needs, including mass immunization clinics, mobile clinics, or vaccine-to-client options.
Staff have also continued to support Greater Sudbury's Virtual Community Infrastructure project to enhance the Ontario Telemedicine Network and other digital infrastructure to address inequities among low-income residents that have worsened since the COVID-19 pandemic. The pilot project which introduced virtual health and social service spaces into two of Greater Sudbury's housing complexes has now been launched. Participants have been able to borrow digital devices to connect virtually for medical appointments as well as for other reasons. Volunteers are available to help the participants with their training needs.
---
---
This item was last modified on June 30, 2021