Public Health in Focus
Public Health in Focus is a newsletter by Public Health Sudbury & Districts to inform our community on the public health issues of the day and is issued following our regular Board of Health meetings.
Words for thought
September 2023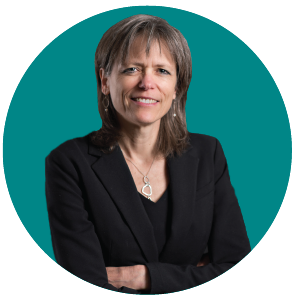 Addressing top-of-mind health challenges
As we head into the fall after what was a busy summer, many health challenges may be top of mind, including deteriorating air quality from forest fires and other impacts of climate change, the ongoing drug toxicity crisis, the upcoming respiratory illness season, and recent infectious disease outbreaks, to name a few. These issues, often dominating headlines and conversations, are ones that dedicated public health professionals work on, often behind the scenes, to inform and protect our community's well-being.
Public Health work is vital in the face of these evolving threats. A summary of our contributions is available in our recently released 2022 Annual Report. The continued commitment from staff, leadership from the Board of Health, and collaboration with many partner agencies and individuals, serve to meet local needs and build healthier, stronger communities.
This summer, we worked to mitigate human health harms of wildfires. As we head into the fall, we continue to build our resources, relationships, and knowledge in this area, including the recognition of the impact of human-caused climate change on wildfire frequency and severity.
We are also preparing for what could be a demanding fall respiratory season and are ensuring that we are ready to ramp up, and support other health care providers, to offer fall vaccines such as COVID-19 and influenza immunization. We are also working with highest-risk settings—such as hospitals, long-term care homes, and retirement homes—to support their prevention of and response to outbreaks in their settings.
Lastly, but certainly not least, we are working with the City of Greater Sudbury and other key stakeholders, including community members, as we plan for a fall leadership summit on the escalating drug toxicity crisis.
With all these challenges on the horizon, it's clear that we have another busy fall ahead at Public Health
Thank you for taking the time to review our updates. As always, your feedback is important to us and can be shared through our online survey.
Penny Sutcliffe, MD, MHSc, FRCPC
Medical Officer of Health and Chief Executive Officer
---
Need to do
Your respiratory illness season reminders
Keep yourselves and your loved ones healthy this fall. Vaccines are safe and effective and help to protect you and those around you from serious illness. It is recommended that you stay up to date on your COVID-19 vaccinations and get your annual flu shot to strengthen your defense against serious illness.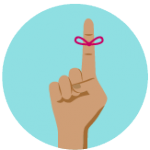 It is safe and convenient to receive both the COVID-19 and flu shots at the same time. Stay tuned for local vaccination information as it becomes available.
Remember, stay home when you feel sick, wash your hands often, and cover your mouth and nose when you cough or sneeze. Consider wearing a mask, particularly if you are at higher risk of severe infection.
For the latest advice and updates, follow us on Facebook and X (Twitter) and visit our website. Don't forget to share this information with friends and family.
---
Need to know
We advance organization-wide commitment and ensure that we are well positioned to support the work of public health.
Strategic planning at Public Health
The strategic planning process at Public Health has been active over the last few months. Staff continue to support engagement and analyze feedback from the community to shape preliminary recommendations for our next Strategic Plan.
Over the spring and summer, Public Health facilitated focus groups with Board of Health members, Public Health staff, and community partners—including urban Indigenous and First Nation-focused and Francophone-focused sessions. In addition, a total of 545 community members and partners completed an online survey between July 20 and August 4, 2023, to help inform the next Strategic Plan and direct our future.
Looking ahead
Public Health would like to thank all who have engaged with us in this process. Together, we envision a future where our communities' health and well-being thrive, and Public Health remains a trusted and responsive partner in promoting a healthier society.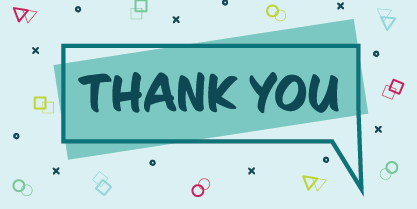 ---
We strive for ongoing excellence in public health practice including, program and service development and delivery.
Building strong foundations for mental health promotion
As part of our commitment to mental health promotion, Public Health staff delivered several Brain Architecture workshops to education workers from a local school board, representing 39 schools. These workshops were well-received, and we are excited to return this fall to reach even more workers.
The Brain Architecture game, developed in partnership with the Center on the Developing Child at Harvard University, demonstrates the critical importance of early experiences in contributing to healthy child development. Without naming or defining the concepts, the game highlights the importance of stable relationships, and how the social determinants of health and various factors can either pose risks or provide protection for the health and well-being of children.
Looking ahead
Our aim is to improve the capacity of adult influencers to support students' mental health and create supportive environments. This is just one example of the upstream programming delivered by our School Health Team. We're excited to continue working to build strong school communities that increase resiliency, build on strengths, foster a growth-mindset, and help students to flourish
---
We strive for health equity by championing equal opportunities for health.
Indigenous engagement
Our Indigenous engagement efforts are progressing, with a focus on cultivating a culturally competent workforce. Our goal is to develop actions to implement all aspects of our Indigenous Engagement Strategy.
Looking ahead
In honour of the National Day for Truth and Reconciliation on September 30, Public Health is participating in the Greater Sudbury Police Services relay. The goal is to raise awareness of residential schools and the calls to action brought forward by the Truth and Reconciliation Commission of Canada (TRC).
Public Health staff members have pledged a total of 5700 kilometres of physical activity between September 1 and September 22, and are reviewing training videos and reflecting on the 94 Calls to Action (Government of Canada).
---
We establish meaningful relationships that lead to successful partnerships, collaborations and engagement.
Energizing communities though early active lifestyles
In collaboration with Active Sudbury, Public Health coordinated and supported the 'GO PLAY' project in the spring, providing children with opportunities to practise fundamental movement skills with sport organizations. The program was offered as part of ParticipACTION's Better Communities Challenge.
This program was the first of its kind for Active Sudbury and aimed to increase collaboration and strengthen existing and new partnerships within our communities. Coaches from participating sport organizations such as The Baseball Academy, Sudbury Little Kickers, and Jungle Gym, volunteered their time and venue for the project.
In addition, last month, the Early Years Physical Literacy for Communities (PL4C) Community of Practice launched with a webinar event for 45 early childhood educators. Webinar participants received guidance and resources to guide the creation of programs that foster the development of physical literacy in the early years. The Community of Practice (CoP) is provided in partnership with Public Health, Active Sudbury, and the City of Greater Sudbury Children Services. The group will meet twice per month to engage in knowledge exchange, discuss barriers and successes in implementing physical literacy programs and share evidence informed resources.
Looking ahead
These partnerships align with our commitment to reducing health inequities by making physical activity more inclusive and accessible for all communities. We're excited to continue working toward a healthier and more active community!
---
---
This item was last modified on September 22, 2023