Public Health in Focus
Introducing Public Health in Focus, a Public Health Sudbury & Districts newsletter aimed at informing our community on public health issues of the day. We look forward to sharing our work with you.
Words for thought
Sharing the work of Public Health Sudbury & Districts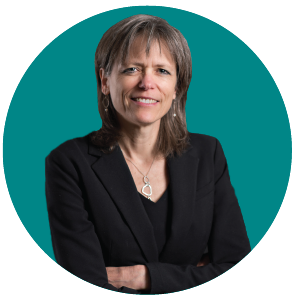 This month, as part of the Minister of Health's virtual visits to northern Ontario, I had the pleasure of meeting with the Honourable Patty Hajdu, Minister of Health, and Members of Parliament, Marc Serré and Paul Lefebvre, along with Public Health Sudbury & Districts directors, Renée St Onge and Sandra Laclé.
Minister Hajdu is from Thunder Bay and her background includes work in public health with a focus on drug policy, youth development, and homelessness. During our hour-long meeting, it was an inspiration to hear her perspectives and the value placed on public health.
We shared Public Health Sudbury & Districts' perspectives on the health equity impacts of COVID-19, upstream determinants of health and substance misuse, and engagement with Indigenous populations. Our work continues to be well-aligned with the Minister's comments and passions, along with the Chief Public Health Officer of Canada, Dr. Theresa Tam's Report on the State of Public Health in Canada 2020 – From Risk to Resilience: An Equity Approach to COVID-19 (Government of Canada).
Penny Sutcliffe, MD, MHSc, FRCPC
Medical Officer of Health and Chief Executive Officer
Need to do
Your COVID-19 reminders
Prevent the spread of COVID-19. Be COVID-safe.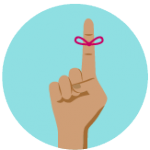 On November 16, 2020, Public Health Sudbury & Districts moved to the "Yellow-Protect" Category of the provincial COVID-19 response framework. Strengthened public health measures are in effect in our region.
COVID-19 response framework (Government of Ontario)
The Yellow-Protect measures must be accompanied by a re-commitment of everyone to the basic public health prevention measures. How this surge in cases evolves and the measures and restrictions that will be necessary to control it are in our hands. Make no mistake, our everyday actions either allow the virus to spread or allow us to contain it. We can choose wisely and dig deep.
stick to your household contacts
wash your hands
practise physical distancing
wear your face covering
limit travel
if you are sick, stay home
COVID-19 in Sudbury & districts: Your weekly update
Public Health now produces a weekly summary of key developments, timely public health guidance, and relevant announcements. The weekly summary will be available online and shared proactively on social media and with local media every Thursday.
For the latest advice and updates, follow us on Facebook and Twitter and visit our website. Our teams are working hard to provide important information to the public as soon as it is available. Don't forget to share this information with friends and family.
Need to know
We strive for ongoing excellence in public health practice including, program and service development and delivery
Seniors Dental Care
Our oral health program staff continue to provide preventive dental clinics three days per week for clients of the Ontario Seniors Dental Care Program (OSDCP). Staff also provide OSDCP enrollment support and service navigation to low-income seniors over the telephone and in-person.
We continue to partner with contracted dental providers to ensure that clients have access to comprehensive dental services in our area, and planning continues for the development of our new OSDCP clinic. In order to increase access to services for seniors residing in the districts, we have collaborated with the Ministry of Health to enable clients to apply for a Northern Health Travel Grant if they have to travel more than 100 kilometres, one-way, to access an OSDCP dental clinic.
Comprehensive tobacco control
Following the initial closure of our smoking cessation clinic in March, clinic operations resumed at the main Sudbury clinic on July 13, 2020. Telephone counselling continues, and Nicotine Replacement Therapy (NRT) is offered to Tobacco Treatment Clinic clients by pick up at our main office. From August to September 2020, 77 calls were received by the tobacco cessation call line, 16 vouchers were redeemed (given out during the clinic closure), and 144 NRT products were dispensed (patches, gum, lozenges, spray, inhalers) to help our community members.
Control of infectious diseases
During the month of October, staff followed-up with 16 new local cases of COVID-19 and their contacts. Furthermore, 12 sporadic enteric cases and 1 infection control complaint were investigated. Public health inspectors followed-up on 33 complaints, and 29 consultations and requests for service, related to compliance with COVID-19 preventative measures.
Public health inspectors continue to promote and protect individual and community health through education and enforcement of pertinent provincial Acts and Regulations.
We establish meaningful relationships that lead to successful partnerships, collaborations, and engagement
Avoid the "twindemic"—this year the flu shot is more important than ever
Earlier this fall, Public Health provided local health care providers with updated COVID-19 guidance for children in school and childcare centres in addition to important information on the Universal Influenza Immunization Program (UIIP) implementation package. The implementation package outlines the UIIP process, available vaccine products and their usage, as well as information for specific age groups. Public Health also issued an important reminder to members of the public to encourage them to get their flu shot during the ongoing COVID-19 pandemic. Even more important this year, members of the public were reminded that the flu shot helps keep us healthy and helps keep our health care system from being overwhelmed by people who may be ill with serious respiratory illness. Additional promotional messaging for the flu campaign was shared through social media and our website.
To-date a total of 420 influenza vaccines have been administered through Public Health Sudbury & Districts' main and district office clinics. Additional on-site influenza clinics have been scheduled to meet this year's increased demand.
COVID-19 behaviour change
Throughout the month of October, Public Health staff continued to develop messaging and deliver programming for all ages to help reduce the spread of COVID-19 in our communities. Recognizing that the risk of COVID-19 is still present and increasing, many promotional messages focused on educating members of the public about the potential risks of their actions as well as identifying strategies they could take to mitigate risk and prevent the spread of the virus. Promotional messaging was tailored to local needs and addressed evolving situations and questions.
COVID-19 and older adults
To help reach local older adult populations, the our teams developed and hosted a virtual booth for the Ageing in Place Conference held on October 23. Participants received a video and information on the Top 10 COVID rules to live by and additional resources to promote COVID-safe behaviours, mental health promotion, and healthy active living.
We advance organization-wide commitment and ensure that we are well positioned to support the work of public health.
Understanding COVID-19
Understanding how COVID-19 is impacting our communities is important to public health. One way of understanding community needs and opportunities is through surveys. Public Health Sudbury & Districts recently conducted two online bilingual surveys on the topics of safe behaviours and mental health, and substance use and injury prevention. Together, both surveys garnered over 1 100 responses.
Public Health will continue to conduct community surveys to inform our agency's work in this context and allow us to provide our community partners and decision-makers the best advice possible, both during the response and into the future. The results of all community surveys are posted on our website for public viewing.
We strive for health equity by championing equal opportunities for health
A community approach to poverty reduction
The final reporting and evaluation for the Circles initiative was completed in October 2020. The initiative was funded by Ontario's Local Poverty Reduction Fund and was implemented by Public Health Sudbury & Districts in partnership with agencies across Greater Sudbury. The Circles initiative is a community-based poverty reduction approach that includes three programs: Bridges out of Poverty, Leader Training, and Circles. While funding for the initiative has now ended, in-kind contributions from Public Health Sudbury & Districts and Greater Sudbury will allow the program to continue up to the end of 2020, with weekly virtual group sessions and the provision of Good Food Boxes each month to participants.
Looking ahead
A business case will be submitted to the City of Greater Sudbury in November for 2021 budget deliberations requesting funds to sustain the program into 2021.
---
---
This item was last modified on November 25, 2020