Public Health in Focus
Introducing Public Health in Focus, a Public Health Sudbury & Districts newsletter aimed at informing our community on public health issues of the day. We look forward to sharing our work with you.
Words for thought
Opioids and our community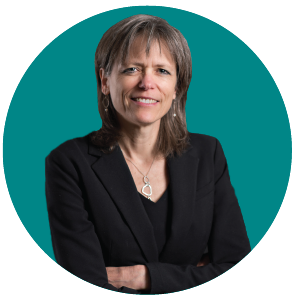 Substance use impacts everyone. The rates of illicit drug use continue to be higher in Greater Sudbury than those for Ontario overall and impact the health and safety of our communities.
Addressing the individual and societal issues associated with drug use requires the cooperation and collaboration of many community partners and private citizens. It is a multifaceted approach that requires diverse voices to help inform decisions.
The people impacted by substance use deserve a comprehensive approach to service delivery that is grounded in compassion and evidence. Harm reduction is a set of non-judgmental policies and practises that aim to provide or enhance skills, knowledge, resources, and support for people so that they can live safer, healthier lives. The aim is to reduce the health, social and economic costs of drug use. Our agency continues to work with community partners and all levels of government to support people with addictions.
Please read the Joint Statement from the Co-Chairs of the Special Advisory Committee on the Epidemic of Opioid Overdoses – Latest National Opioid-Related Harms Data (Public Health Agency of Canada) on the latest efforts to build a healthier and safer community by lessening the harms associated with substance use.
Penny Sutcliffe, MD, MHSc, FRCPC
Medical Officer of Health and Chief Executive Officer
Need to do
Your COVID-19 reminders
Prevent the spread of COVID-19. Be COVID-safe.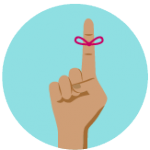 COVID-safe means assessing your actions, thinking things through, and taking deliberate precautions to prevent the spread of COVID-19.
Stick to your household contacts
Wash your hands
Practise physical distancing
Wear your face covering
Limit travel
If you are sick, stay home
What does it mean to be COVID-safe?
For the latest advice and updates, follow us on Facebook and Twitter and visit our website. Our teams are working hard to provide important information to the public as soon as it is available. Don't forget to share this information with friends and family.
Need to know
Strategic Priorities: Narrative Report
Our Strategic Priorities: Narrative Report highlights stories from Public Health Sudbury & Districts programs and services to paint a picture of our strategic priorities in action. The fall report was provided to the Board of Health and highlights our response to COVID-19, from providing fresh fruit and vegetables to families, to working with our partners and assessing the needs of our community throughout the pandemic.
Read the latest Strategic Priorities: Narrative Report 
We strive for ongoing excellence in public health practice including, program and service development and delivery
Growth and development
Last month, the Healthy Families team led the creation and mailout of an updated 18-month referral pathway and accompanying resource guide highlighting relevant community resources and specialized programs to 196 health care providers across our catchment area.
As a child's last regularly scheduled visit with a clinician before they enter school, the enhanced 18-month well-baby visit provides an opportunity to improve the odds that children will meet their developmental potential by examining and evaluating a child's progress and to identify areas where there may be some difficulties. For children not meeting developmental milestones, having an awareness of specialized services can help clinicians support all families while providing extra assistance for families at risk.
Safe water
Our agency plays an important role in regards to drinking water and recreational water safety. This role extends from providing education and information to monitoring water safety and enforcing legislation. Last month, we contacted 80 residents regarding adverse private drinking water samples. Public health inspectors also investigated 4 regulated adverse water sample results. Two boil water orders and two drinking water orders were issued, and three boil water orders were rescinded.
Public Health also issued closure orders for one public pool and one public spa as a result of elevated bacteria in the water. Both premises remain closed.
Smoke-Free Ontario Act enforcement
The Smoke-Free Ontario Act, 2017 (SFOA) prohibits smoking or vaping tobacco or cannabis in schools, on school property, and within 20 metres of school property. In September, SFOA inspectors charged five individuals for smoking on school property. Our inspectors conduct regular checks of school properties to ensure compliance with the Act.
Promoting healthy habits
A number of social media posts targeting youth and young adults were developed to encourage the adoption of safe behaviours and remind youth how to prevent the spread of COVID-19. Messaging focusing on youth about how to safely gather with friends, how to reduce risks and plan ahead, and reminders that the risk of the virus is still present are shared on our Facebook and Twitter pages.
Tools and resources for youth and adult influencers are in development to continue to encourage proper mask use as well as to promote mental health in the times of COVID-19. Keep up-to-date on the latest COVID-safe messaging by visiting phsd.ca/COVID-19.
We establish meaningful relationships that lead to successful partnerships, collaborations, and engagement
Naloxone distribution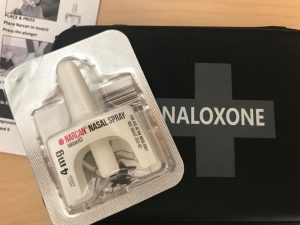 Over the summer, in July and August, 2631 doses of naloxone were distributed by Public Health Sudbury & Districts and RÉSEAU ACCESS Network. Although there is variability from month to month, the number of doses distributed by both agencies has increased since January 2020.
The Community Drug Strategy for the City of Greater Sudbury publishes opioid surveillance information, including information on naloxone distribution, to inform our community. Individuals can quickly access accurate information to help understand the impact of opioid use in our community at phsd.ca/cds.
Where to get a free naloxone kit (Ontario.ca)
We advance organization-wide commitment and ensure that we are well positioned to support the work of public health.
COVID and schools
Our COVID and Schools team has been working with school boards, principals, staff, and parents to ensure a safe and healthy return to school. Our team has been working in partnership with the school communities to provide guidance and support the planning and operationalization of the provincial guidance documents related to COVID-19 management in schools.
The team has provided education, awareness, and up-to-date information by attending school staff meetings, visiting schools onsite, and leading workshops with principals and board administration. For example, a public health nurse visited a school to talk to students about the importance of self-screening every day before attending school and another nurse consulted with school administration to help address concerns about students gathering outside during breaks. The team also presented various scenarios and mitigation strategies to principals and at a school board meeting. The team also responds to an average of 40 calls per day from parents and schools and has been providing support and guidance on symptom management, illness prevention, and answering any questions and concerns.
Our team will continue to provide ongoing support and resources to our school community.
We strive for health equity by championing equal opportunities for health
Population health assessment and surveillance
With students having returned to classes in September, our Knowledge and Strategic Services team has resumed its Student Absenteeism Surveillance program. Data on student absenteeism at over 100 schools in our service area are provided to Public Health Sudbury & Districts. This is done to identify the potential presence or spread of COVID-19 and other illnesses in schools. Trends are analyzed daily by an epidemiologist and schools showing significant increases in illness-related absenteeism are flagged for possible follow-up by our Health Protection and Schools, Vaccine Preventable, COVID divisions.
Health equity
The youth-led anti-black racism "Woke" project continues to engage youth and community members through its grassroots youth group ULU. ULU has had several consultations with the Greater Sudbury Police concerning issues Black, Indigenous, and People of Colour (BIPOC) encounter in the community and with police officers. As part of Public Health's racial equity work, an Allyship training package has been developed which includes a one-hour online module and a three-hour interactive workshop for agency staff. Sessions will be open to community partners and the public.
We all must continue to speak out, to listen, to stand united, and act in ways that contribute to the elimination of all forms of racism, overt and hidden, in our communities and our institutions.
Learn more about racial equity
---
This item was last modified on October 23, 2020