Public Health in Focus
Introducing Public Health in Focus, a Public Health Sudbury & Districts newsletter aimed at informing our community on public health issues of the day. We look forward to sharing our work with you. Enjoy!
Words for thought
Climate action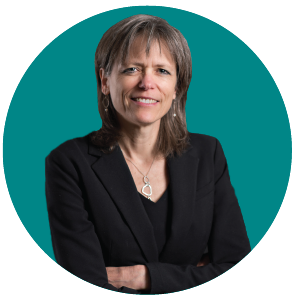 Below is a sample of initiatives demonstrating our growing collective consciousness about the importance of climate action.
Action supporting healthy environments and climate change (PDF, 450 KB) is required under the Ontario Public Health Standards. Our recently released federal election primer urges collective action to mitigate the health effects of climate change.
Public health joins all other sectors and individuals in asking ourselves critical questions about the additional contributions we can make in support of climate awareness and prevention and mitigation of harms. We will continue to communicate our work related to climate change – including individual, organizational, and systems actions. Download our election primer for candidates (PDF, 4 MB) or visit phsd.ca to learn more.
Penny Sutcliffe, MD, MHSc, FRCPC
Medical Officer of Health and Chief Executive Officer
Need to do
Your October reminders
You can take action to promote and protect health and to prevent disease for everyone.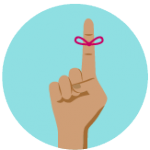 Vote on Monday, October 21, 2019.
Get your flu shot and make sure your vaccines and your vaccine record are up-to-date.
Talk about mental health.
Mindfulness-Based Stress Reduction with Mindfulness on the Rocks
Meditation solutions for maximum life impact. An eight-week, 10-session evidence-based program.
Date: October 22 to December 17, 2019
6 to 8:30 p.m.
Quit Smoking Clinic
We have regularly scheduled clinics at our main office, Rainbow Centre office, and Sudbury East office.
Need to know
We strive for ongoing excellence in public health practice including, program and service development and delivery
School immunizations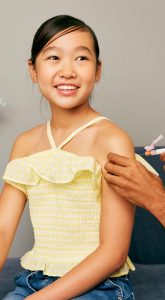 Public health nurses are back in schools implementing the 2019/2020 school vaccination program. Hepatitis B, human papillomavirus, and meningococcal vaccines are offered to all eligible Grade 7 students and Grade 8 students who missed vaccination clinics the previous school year.
New this year is the School Immunization Coverage page on our website, which displays estimated vaccine coverage data for local schools for the 2018/2019 school year. You can browse through the list of schools and see the estimated vaccine coverage and non-medical exemption rates for certain vaccines that are required for school attendance as outlined in the Immunization of School Pupils Act. Overall immunization coverage rates are high for schools in our jurisdiction, which help to keep students safe by preventing outbreaks. Providing this data is an important step in increasing transparency of coverage data which aligns with the Immunization 2020 actions. Check out School Immunization Coverage Rates.
Substance use, alcohol and cannabis
Public health staff distribute messaging to reduce harms associated with alcohol, cannabis use, and vaping. For example, public health nurses have recently hosted information booths or attended events at Cambrian College, Laurentian University, and the Canada Revenue Agency. They reached over 900 individuals by providing resources on Canada's Lower-Risk Cannabis Use Guidelines and Canada's Low-risk Alcohol Drinking Guidelines and by using interactive activities such as trivia games and a pour challenge to help recognize standard drink sizes.
As part of the ongoing Be Cannabis Wise campaign, public health staff facilitate community conversations. To date, over 60 individuals from the Public Health Sudbury & Districts area have participated and shared insights on what they felt were important messages and what they would like to learn more about.
Looking ahead
Community consultations on substance use will continue in the coming weeks and feedback will be used to inform the development of additional messaging and programs to meet local needs.
Vector-borne diseases
With the colder weather upon us, routine seasonal mosquito trapping and surveillance for 2019 ended in September. From late June to mid-September, a total of 13 783 mosquitoes were collected in 121 traps and sent for testing. During this time, a total of 156 mosquito pools were also tested, all of which tested negative for West Nile virus and Eastern Equine Encephalitis (EEE). In response to reports of two local horses becoming infected with EEE, targeted mosquito trapping for EEE was conducted throughout most of September in the location of the two farms. We will determine the need for targeted surveillance in the 2020 season in consultation with Public Health Ontario.
Looking ahead
As you are outdoors enjoying the fall colours, remember that ticks are still active at this time of year. Some ticks might carry the bacteria that may cause Lyme disease. Check out which precautions you can take to protect yourself and those in your care.
We establish meaningful relationships that lead to successful partnerships, collaborations, and engagement
Public Mental Health Action Framework
Our agency's Public Mental Health Action Framework was recently presented via videoconference to over 15 delegates at the International Initiative for Mental Health Leadership in Toronto. Delegates from Sweden, England, New Zealand, Ireland, Austria, as well as Toronto were each provided a copy of the framework and encouraged to be in touch should they want further information.
Looking ahead
The Framework serves as the road map for our agency's approach and commitment to the mental health for all in our community and will assist us in putting into practice parity of esteem. Download our Public Mental Health Action Framework (PDF, 2 MB)
We strive for health equity by championing equal opportunities for health
Racial Equity Action Framework
Did you know that Public Health Sudbury & Districts now has a Racial Equity Action Framework? This Framework puts the issue of systemic racism on our radar so that we can be part of the solution and our actions can work to improve racial equity. One of the actions we are involved in is a youth-led Department of Canadian Heritage-funded project on anti-Black racism in partnership with Laurentian University and the City of Greater Sudbury. To kick off this project, we recently held a two-day interactive workshop on Black history and anti-racism with staff, community partners, and project team members.
Looking ahead
In the coming months, youth leaders will engage in community discussions about racism and its impacts and will deliver allyship training to stakeholders. Learn more and get involved by contacting equity@phsd.ca.
---
This item was last modified on October 18, 2019