Public Health in Focus
Introducing Public Health in Focus, a Public Health Sudbury & Districts newsletter aimed at informing our community on public health issues of the day. We look forward to sharing our work with you.
Words for thought
Committed to health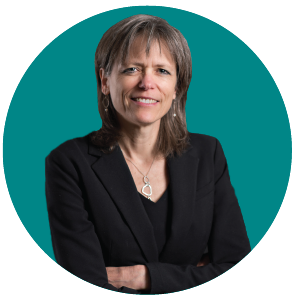 Last month, we shared the first Public Health in Focus, an initiative to better inform local communities about our work. Although not always visible, the often behind-the-scenes work of Public Health results in healthier, more productive individuals and communities—communities that can then invest in our collective vitality like jobs, education, housing, infrastructure, and more. Whether you live, work, or play in our area – from Greater Sudbury to Chapleau, Markstay-Warren to Mindemoya – our work is all around you.
As the Ontario government works to transform the health system and modernize public health, we remain committed to working with our communities to preserve our ability to promote and protect health and prevent disease. We continue to play an active role in the Ministry of Health's public health modernization initiative so that we can give our best advice on how to protect a resilient and responsive local public health system for years to come.
Our commitment is that residents, communities, and partners can continue to depend on Public Health as a foundation in the health system, working for all to improve health opportunities.
Penny Sutcliffe, MD, MHSc, FRCPC
Medical Officer of Health and Chief Executive Officer
Need to do
Your November reminders
This holiday season, you can take action to promote and protect health and to prevent disease for everyone.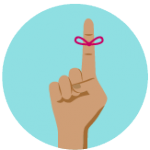 Get your flu shot.
Wash your hands often to help prevent the spread of germs.
Don't drink and drive and don't let others drink and drive.
Connect with the people around you to improve mental wellbeing.
Need to know
We strive for ongoing excellence in public health practice including, program and service development and delivery
We are Jeff: Opioids and Our Community
Meet Jeff. His story is based on real facts about real people in our community. Like many others, his life has been impacted by opioids. Jeff's story educates our community on the harms related to opioid use and invites us to understand how his journey could be ours. It also shows how certain opportunities and factors can improve Jeff's story and prevent further unnecessary deaths caused by opioid poisonings.
Looking ahead
In the next few weeks, we will also be launching an anti-stigma campaign which will highlight how anyone can be impacted by drug use. It's important that we all understand the issues and talk with our friends, families and co-workers to end stigma. Stay tuned!
Immunization campaign update
The Universal Influenza Immunization Program campaign was officially launched by the Ministry of Health on October 30, 2019. To date, our staff have been busy distributing over 25 000 doses of vaccine to health care providers in the community. Everyone six months of age and older is encouraged to receive their free flu vaccine. Flu shots are available through local pharmacies, health care providers, and Public Health Sudbury & Districts offices. Health care providers will continue to order and receive their vaccine from us for the remainder of the season.
Inspections and enforcement
In October, Smoke-Free Ontario Act Inspectors charged six individuals for smoking in an enclosed workplace. Five of these charges were the result of smoking in a workplace vehicle. Fifteen individuals were charged for smoking or vaping on school property, and one individual was charged for smoking on hospital property. One employer was charged with failure to post prescribed signs in a workplace.
Did you know
Vaping rates increased by 74 per cent among Canadians aged 16 to 19 in 2018 compared to the previous year and youth and young adults are reporting the highest e-cigarette use of all age groups. Most e-cigarettes contain nicotine, which is highly addictive and is also known to alter youth brain development. The Board of Health recently passed a motion urging the Minister of Health to adopt an expert informed comprehensive tobacco and e-cigarette strategy.
Also, 34 health hazard complaints were received and investigated in October. The majority of these complaints were associated with housing-related issues including mould, indoor air quality, heating, and insects.
Strategic Priorities: Narrative Report
Our just-released Strategic Priorities: Narrative Report paints a picture of our four strategic priorities in action. Read the report to learn about our Baby Café, Community Dental Advisory work, bathing beach water testing, and our First Aid Emergency & Opioid Overdose Response Policy. Pass it along! Please share the report within your organization.
Looking ahead
Strategic Priorities: Narrative Reports are shared with our Board of Health in the spring and fall of each year as part of our accountability commitment with the annual full Accountability Monitoring Report released April.
Read our Strategic Priorities: Narrative Report.
We establish meaningful relationships that lead to successful partnerships, collaborations, and engagement
Healthy eating behaviours
Each year, with support from the Ontario Dietitians in Public Health Food Insecurity Work Group, all local public health agencies work up Nutritious Food Basket Scenarios. The scenarios take into consideration seven different income situations and then cost out local expenses for food and rent. Once again, our local scenarios demonstrate that life is not reasonably affordable – including eating healthy – for individuals and families living on a low income. For example, a family of four living on Ontario Works will need to spend 38% of their income on food. Evidence shows other expenses will compete with food expenses. Using these data, a single male living on Ontario Works will be in the red by $139 per month.
Looking ahead
Ongoing monitoring of local food affordability and food insecurity is essential to understand barriers to opportunities for health. This information helps in evaluating policy change and in developing evidence-based recommendations for public health interventions.
See the latest Nutritious Food Basket Scenarios.
Growth and development
During the spring and fall of 2019, our community welcomed a number of newcomers to Canada. Our Family Health and Healthy Babies Healthy Children teams coordinated with partners and the Planning Network for Sudbury Families to lead four information sessions at the Bruce Street and Paris Street housing complexes. These "Welcome to Sudbury" sessions shared information on topics such as infant and child safety, health care services, immunization schedules, prenatal classes, mental health, Canada's Food Guide, safe food preparation, low cost options for physical activity and clothing, schooling and daycare options, weather concerns, tenant rights as well as financial and employment services.
We strive for health equity by championing equal opportunities for health
Talking Together to Improve Health
On November 14, our staff co-presented with a member of M'Chigeeng First Nation at the Reclaiming Home: Addressing Homelessness, Housing & Reconciliation Conference at Laurentian University. The presentation, Talking Together to Improve Health: M'Chigeeng First Nation and Public Health Sudbury & Districts highlighted local findings from a larger Public Health Sudbury & Districts study that aimed to identify mutually beneficial, respectful, and effective principles and practices of engagement between First Nation communities and local public health agencies in northeastern Ontario.
Looking ahead
We have many longstanding and diverse partnerships with First Nations and with Indigenous health services organizations. We continue to build relationships and engage in information sharing, planning, education, service provision, and research.
Read our Indigenous Engagement Strategy.
---
This item was last modified on November 28, 2019