Public Health in Focus
Introducing Public Health in Focus, a Public Health Sudbury & Districts newsletter aimed at informing our community on public health issues of the day. We look forward to sharing our work with you.
Words for thought
Spotlight on stigma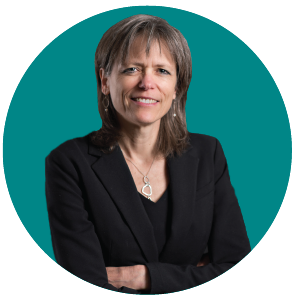 Addressing Stigma: Towards a more inclusive health system, is the title of the Chief Public Health Officer's 2019 Report on the State of Public Health in Canada (Government of Canada). Dr. Teresa Tam documents with statistics and moving testimonials the important ways in which stigma impacts health opportunities for many people. Stigma is a public health issue and one which Public Health Sudbury & Districts is beginning to address explicitly in our programming.
Our agency has developed a series of videos as part of the Community Drug Strategy. These videos raise awareness of the impact of stigma on people who use substances. We are Jeff (YouTube) depicts the life course of a real-life composite, Jeff, and helps the viewer to understand the impact of stigma. The Those People Are Us (YouTube) video series is a stark reminder that we are all vulnerable and deserving of support.


In addition to these initiatives, work has begun to engage health care providers in conversations about the impact of stigma on health care access, and how discriminatory language and bias can affect the care that a person receives. Also, we are beginning important internal work on racial equity. This is in addition to our ongoing work to ensure staff are equipped with knowledge and practices in support of cultural safety and humility for respectful engagement with Indigenous peoples.
The issues are big. However, to draw on Dr. Tam's words, although stigma is shaped and kept in place by larger social and economic forces, the health system can be a powerful leading sector to support change. It is important that public health assumes its role and responsibilities in this work.
Penny Sutcliffe, MD, MHSc, FRCPC
Medical Officer of Health and Chief Executive Officer
Need to do
Your January reminders
You can take action to promote and protect health and to prevent disease for everyone.
During the months of November and December 2019, 15 enteric (diseases caused by micro-organisms that cause intestinal illness) cases and six infection control complaints were investigated by Public Health. Four enteric outbreaks were declared in institutions.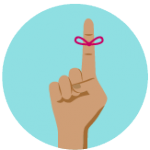 Need to know
We strive for ongoing excellence in public health practice including, program and service development and delivery
Emergency response activation
On December 15, 2019, and again on January 1, 2020, Public Health Sudbury & Districts received a report of a case of hepatitis A in a food handler. Our investigations revealed that these two infected individuals worked in the deli department at the Real Canadian Superstore located at 1485 Lasalle Boulevard, in Sudbury. Per agency protocol, our Emergency Control Group was activated to ensure a rapid and coordinated cross-agency response.
Public Health Sudbury & Districts kept the public informed through a variety of channels. Media communiqués were issued and interviews were completed to alert the public of the risk and advise about immunization and our vaccination clinics, and case and contact investigations and follow up were completed. Advisory Alerts were also issued to all area health care providers advising of the confirmed cases, clinic dates and times, as well as indications for vaccine for individuals who may have been exposed. A notification was also sent to the Ministry of Health, Public Health Ontario, and all Ontario Public Health Units.
The hepatitis A vaccine was made available at all district offices, with mass immunization clinics held at the Sudbury main office from December 17, 2019, through December 22, 2019, and again from January 2, 2020, through January 5, 2020. Over 2800 individuals received hepatitis A vaccination through Public Health Sudbury & Districts.
Agency staff responded to over 1900 telephone calls from members of the public regarding their potential exposure and need for vaccination. Public Health Sudbury & Districts also shared timely and relevant information through our Facebook and Twitter channels.
Looking ahead
Staff from across all divisions and disciplines came together on very short notice to enact a very thorough response to this potential public health threat. We remain in response mode and on alert for any potential new developments.
We establish meaningful relationships that lead to successful partnerships, collaborations, and engagement
Healthy eating behaviours
Public health dietitians completed two series of Food Literacy in Schools Pilot Project. A total of 50 students from Grades 5 to 7 and their educators learned about current food and nutrition information, applying nutrition and food knowledge in making food choices, the importance of a healthy food environment, and the impacts of food marketing on healthy eating behaviours. The participants were part of this pilot's evaluation process.
We strive for health equity by championing equal opportunities for health
Research priorities
Public Health Sudbury & Districts has identified six knowledge and research priorities for 2020:
Health and Racial Equity
Public Mental Health
Substance Use
Communicable and Infectious Diseases
Community and Stakeholder Engagement
Public Health System
Looking ahead
These priorities will be shared with other public health units, our community and academic partners, research institutes, governmental and non-governmental agencies, and will be used to inform our involvement in public health research projects, including Louise Picard Public Health Research Grant projects.
Taking care of 2SLGBTQ+ people
Researchers from Public Health Sudbury & Districts and Laurentian University are collaborating on a study to explore the public health needs of 2SLGBTQ+ people. Two Digital Storytelling workshops were held in November with a total of 14 participants.
Looking ahead
The information and the videos generated from these workshops will help inform future public health policy and programming that is equitable and supportive of the needs of 2SLGBTQ+ people.
---
This item was last modified on January 23, 2020